Continues Dryer Machine
Uttar Pradesh, India
Date Posted:

19 April 2015

Expiry date:

20 August 2017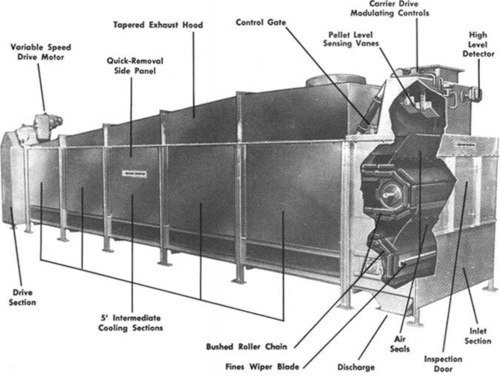 We offer a high quality drying machine that will be dry snacks, grains, peanuts, frymes, dry fruits etc. Drying through Hot air circulation. Cubical insulated body with conveyor path. Conveyor speed variable.
Heating through Electrical. Temperature controlling system. Temperature up to 1000c. Centrifugal Blowers with motor. Fresh Air inlet & Moisture air exhaust valves. Automatic periodical exhaust valve opening system.
Contact Parts S. S. 304Q. ( S. S. 316Q Optional )
Motor with double reduction gear box with chain & sprocket drive for conveyor.
Capacity to evaporate 50 Kg. / Hrs., 100 Kg. / Hr., 150 Kg. / Hr., 200 Kg. / Hr.moisture.
Single layer/3 Layer/5 Layer/7 layer conveyors circuit.
Send Inquiry