Wheatgrass Powder For Diabetes
Maharashtra, India
Date Posted:

17 April 2015

Expiry date:

03 March 2018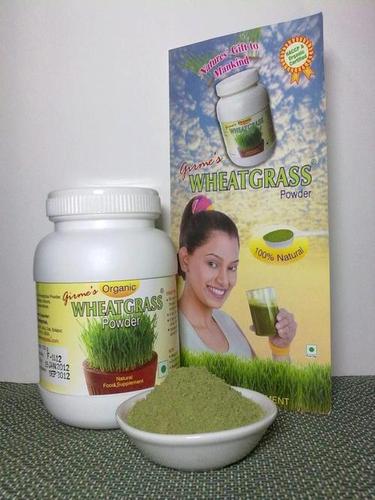 We are manufacturer of Wheatgrass Powder from India. Wheatgrass / Wheat Grass is a result oriented alternative therapy / Natural remedy / Natural remedies product.

Wheatgrass powder with healthy diet has shown good improvement in resolving digestion system problems in particular.

Wheatgrass Powder is the most practical, convenient and result oriented alternative to acquire the benefits of Wheatgrass.
Wheatgrass therapy along with naturopathy diet plans consisting of maximum liquid juices helps in diabetes and paralysis.

ABOUT OUR PRODUCT:
> High quality product of international standards.
> Has direct exports to 40+ countries worldwide.
> Wheat Grass Powder Nature Cure based product that promote health & healing.
> Helps resolves digestion related problems such as Diabetes, Constipation, Acidity, Piles, Colitis, Ulcers, Kidney malfunction, weight loss, etc.
We searching for dealers / distributor in all over world.
We willing to supply as OEM / Pvt Label / Bulk loose Powder.
> Water soluble green powder with chlorophyll & beneficial nutrients.
> Helps in blood purification and to increase Haemoglobin production.
> Supports in combating Thalassemia and Anaemia.
> Helps in combating various diseases such as Cancer, BP, Menstrual Problems, Paralysis, Leukemia, Arthritis, Insomnia, Asthma, etc.
> And the list goes on

Trade & Dealership enquiries solicited from worldwide.
Dealership can be done from home / shop. We can send in small quantities as required.

Send Inquiry