Subject :
Ambition Frequency Inverter
Post Date : 14 May 2008
Expiry date : 29 September 2017
Description
We are authorized distributor for ambition frequency inverter,Ambition have different seies of inverter like V11,G11,E11,G9,P9,A11,Z9,G7 and many more sutable for different applications.
V11 inverter are with sensorless vector control technology and give 200 % of rated torque and starting frequency ,suitable for ELEVATOR application,also this inverter have 0(Zero) holding function and s curves for smooth start stop of motor which is most suitable for jerkless operation of motor in elevator application,this inverter have base block function which otis elevator manufacturer company use in its elevator,so if elevator manufacturer company want to make elevator like otis they can use this function of our inverter,G11 series of inverter is closeloop flux control inverter which is with same function with yaskawa inverter which otis use in ite elevator ,so by competitve price range you can find world best products from us to use in any application,G9 series of inverter with grapic display,In built PID control,S curve and much for function.
also G11 inverter are most suitable for ballmill application,extruder,paper industries and much high torque application.
If you are interested for our products please contact us at any time.

Contact Information
POWER TECH SYSTEM
22-23, SHUKAN MALL, SCIENCE CITY ROAD, SOLA, Ahmedabad - 380060, Gujarat, India

+917210113504
Other products posted by this company
Encoder
We require Encoder. Please send your best offer for the same.
Get Suppliers Info on Phone / SMS / Email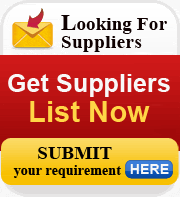 Product Showroom
Post Buy Trade Lead
Tell suppliers exactly what you need
and make your product sourcing easy.

Trade Alerts
We give valued subscribers the option of receiving updates on your e-mail about new Buy and Sell leads; new listings on our directories; and new catalogs added.

Trade Alerts can be customized so that you will receive alerts on only the specific categories you have selected.
.... More
Other Sellers

(supplier, trader and exporter of inverters and also deal in turnkey projects.)


(rising mains, fire hydrant system, fire supression system, cable trays, chemical earthing, modular s)


(high frequency ac drive inverter)


(we are well known trader and distributor of inverters & ups equipment. )


(air conditioning, air conditioner, ac air conditioning, hvac, air con, hvac air conditioning, heat p)


(led bulbs, led tube lights, solar tube lights, led panel lights, led street lights, led flood lights)