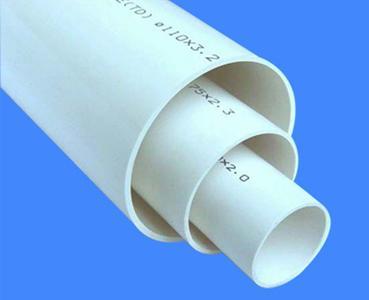 Pvc-u Water Supply Drainage Pipe
Get Latest Price
---
---
Product Overview
Key Features
We are instrumental in providing to our valuable customers excellent quality PVC-U Water Supply Drainage Pipe which is available with following specification:-
1)Resistance to abrasion. --- PVC-U water pipe is non-conductors of electricity and immune to electrochemical reactions caused by acids, bases and salts cause corrosion in metals
2)High flow capacitythe smooth interior walls and low friction of PVC-U water pipe result in low flow resistance and high volume.
3)Lightweight, easy for transportation and installation. solvent cement, thread, flange and gasketed joint
4)Sanitary, --- There is no heavy metal additives in PVC-U water pipe and it would not be covered with dirt or contaminated by bacterium.
5)Environment-friendly--- PVC-U water pipe can be recycled
6)Low noise.

Application:
1)City planning engineering rain water and sewage discharge.
2)Residential quarter's sewage discharge.
3)Industry and mining enterprise's sewage discharge.
4)Low-pressure water transportation of the water irrigation projects and running water.
5)Ventilation system.
6)Cable and wire jacket.
---
Company Details
Established in 2001 , Liaoning Huasu Industrial Group Co.,Ltd has gained immense expertise in offering Plastic Pipe, Plastic Packaging Film, Tarpaulinresin etc. We are located in Panjin, Liaoning and providing Plastic Pipe, Plastic Packaging Film, Tarpaulinresin to the clients.
Business Type
Exporter, Importer, Manufacturer, Service Provider, Distributor, Supplier, Trading Company
Pvc-u Water Supply Drainage Pipe In Shuangtaizi District