Leather Cutting Dies
(48 products available)
Tradeindia.com - Find here information of renowned Leather Cutting Dies selling companies for your buying requirements. Shown companies are offering high quality of Leather Cutting Dies including Plastic mold , Cutting dies , Casting dies etc.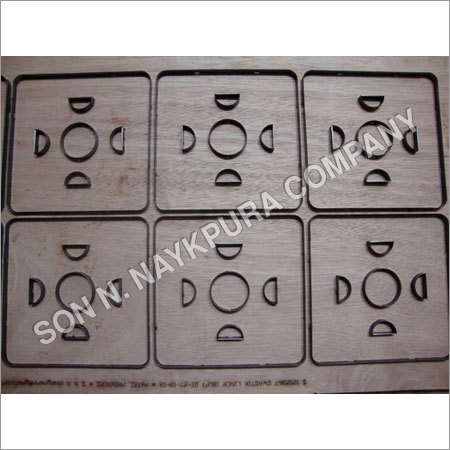 Laser Cutting Steel Rule Dies
Rs. 500.0 - 2000.0 INR
SON N NAYKPURA COMPANY
CNC Acrylic MDF (Paper/ Leather/ Fabric) Cutting Works
Rs. 1000.0 - 10000.0 INR (Approx.)
NICE LAMPS (TM)
Men Shoes Cutting Die
Rs. 100 INR (Approx.)
DEEPAK SHARMA & DIES
Leather Cutting Dies
Leather Cutting Dies are available in as well as in cold knife imported blades to cut or shape any fabric. They have 300 to 400 megapascals tensile strength that makes it enough strong not to break under tension. The thickness varies from 2.5 mm to 3 mm.

These dies are used in the following :-
Collar
Cuffs
Front plackets
Chalk-patti
Pocket

Advantages :-
Perfect finish
Rust Resistance
Exact Dimensions
Simple to use
Well packed
Longer Life

Why Trade India?
TradeIndia.com is one-stop source for buying the best quality of Leather Cutting Dies online from calibrated suppliers, dealers, traders and exporters. It makes it easy to choose the durable Leather Cutting Dies from hundreds of verified suppliers.

Apart from the above, you can also browse our comprehensive listings of Plastic mold, Cutting dies , Casting dies and more products for seller listings, best rates, and bulk buying. It allows to compare several different wholesalers, traders, dealers, and exporters of Leather Cutting Dies on a single page for short listing.

Once you've shortlisted the Leather Cutting Dies suppliers, you can contact them through email, SMS or by using Call Me Free services.