Digital Wall Tiles
(1257 products available)
Digital Wall Tiles Manufacturers & Suppliers - TradeIndia.com is a one-stop source for buying the best digital wall tiles online from verified suppliers, dealers, manufacturers and exporters. You can choose from a wide array of wall tiles including ceramic wall tiles, glazed wall tiles & more.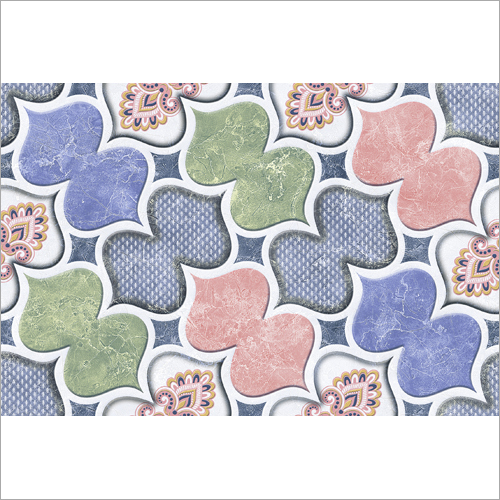 Minimum order quantity
1000 Box
LINUM CERAMIC
Morbi, India... More

Shop No. 37/38, 2nd Floor, Real Plaza, 8 A National Highway, Lalpar, Morbi, India
Digital Wall Tiles: Latest Home Decor Trend

Tiles are now a days one of the most sought after options in defining the look of homes, offices, restaurants and many more places. Previously used only in bathrooms and kitchen walls, these are now being commonly used in living spaces, dining rooms, bedrooms etc. The change in the usage patterns of tiles can be attributed to the fact that tiles being manufactured today are unlike the drab ones that were used some years ago. Also, through constant endeavor of tile manufacturers, one can get intricately designed tiles like digital wall tiles that give an alluring look to any place where they are used.

Simply put, digital wall tiles are the latest trend in home decor. These are increasingly being favored by people owing to the stunning art work these have, thus deviating from the old cliche of dull painted walls. Digital wall tiles are ideal for every kind of wall in every living space. These are available in a plethora of designs, dimensions etc. and at market affordable rates.

Why Digital Wall Tiles are Increasingly Being Favored

These have boundless design possibilities and are fit to fulfill the desire for every kind of look, be it classical and majestic or modern and trendy.

Compared to other tiles, digital wall tiles have much sharper finishing, thus these are more eye catching.

Different high resolution designs and patterns can be printed on digital wall tiles, with the designs being so sharp that they look life like.

All of the aforementioned features of digital wall tiles allows these to be customized in exactly the same way as required.

Some of The Most Popular Digital Wall Tiles Today

As mentioned above, digital wall tiles can be manufactured and designed in a multitude of ways, some designs are more popular than other ones and are more in demand. These are :

Digital wall tiles that have the exact impression of marble, wood, stones etc.

3D tiles are the new trend amongst digital wall tiles. When used, the impressions on these tiles appear very very real.

Digital wall tiles having a super glossy finish that give a sophisticated look are also very popular amongst people.

Digital wall tiles with metallic textures and patterns embossed in gold and silver are gradually becoming the topmost choice for high end home owners.

Features of Digital Wall Tiles

Digital wall tiles are long lasting. These will easily outlive any other wall covering product.

The tiles are odor free, easy to maintain and resistant to stains and dirt.

These are crack proof and highly durable.

These are easy to clean, a wipe from common cleaning agents enough.