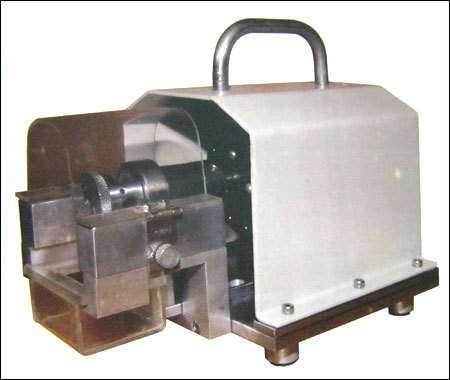 Wire Stripping Machines
Brand Name:
CREDO TECH INDIA PVT. LTD.
Product Description
Technical Specifications of Wire Stripping Machines :-
Application : Wire enamel removal
Features : A fast and inexpensive method of wire stripping Removal of enamel coating on copper wire with automatic dust collection
Wire : Range 0.3 - 5.0 mm adjustable screw In feed length 1.7mm
Tooling : Five blades to remove wire enamel
* Stripping : Single wire only
Mounting : On rubber feet
* Weight : 4.0 kg.
Contact Details
Other Products You May Like
TOP