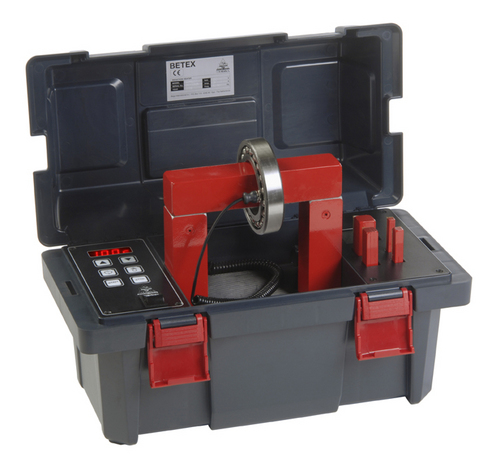 Betex Induction Heater
Product Code:
22 ELD portable
Brand Name:
Bega Special Tools
Product Description
Salient Features of Betex Induction Heater :
Portable heater in handy carrying case.
Easy and safe mounting method for bearings, gear wheels, bushes, couplings, rings etc.
Controlled heating upto 150°C. Automatic demagnetising.
Ideal for service engineers working on site.
Including 5 yokes.
Diameter 7, 10, 14, 20, 40 mm.
Including shoulder strap
Capacity 3.6 kVA
min./ max. sizes of components to be heated:
min. diameter: 10 mm
max. OD: 240 mm
max. width: 120 mm
max. weight of bearing to be heated: 15 kg
max. weight other parts: 10 kg
INDUCTION HEATING is a superior, fast and controlled heating method. It is a safe and environmentally friendly alternative for traditional heating methods such as ovens, oil baths or blow torches. These methods cause smoke, fumes or oil waste and are hazardous for personal health and safety.
Contact Details
Other Products You May Like
TOP