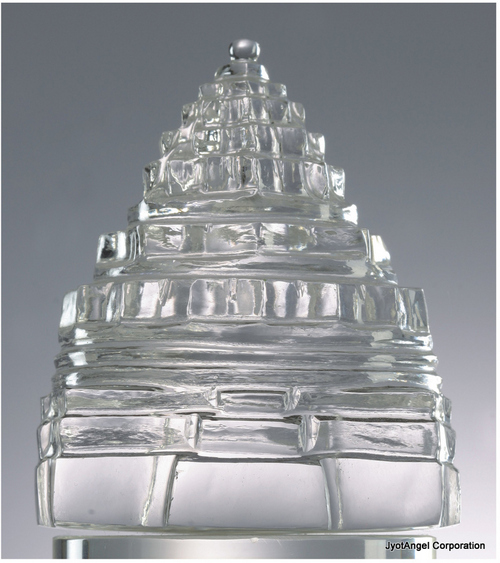 Shree Yantra
Brand Name:
JYOTANGEL CORPORATION
Product Description
The Shree Yantra in the 3 Dimensional Meru Type is popularly made in Sphatik Crystal and is a multi Pyramid Cosmic Grid signifying unlimited abundance and positive powers.
"Shree Yantra" - "Shree" meaning "wealth" and "Yantra" - Meaning "Instrument" - "The Instrument for Wealth". The Shree Yantra brings about material and spiritual wealth.
Well proved and well designed by nine chakras - four Shiva chakras and five Chakras of the goddess shakti incarnate, Shree Chakra is the manifestation of Lord Shiva and Goddess Shakti. The fruit of benefit which is gained after performing duly one hundred Ashvamegha Yajnas, that can be acquired only by having a sight (vision) of the Shree Yantra.
Yantra Guidelines:-
It is said that the 'Deities' reside in the Yantras and by performing 'Puja' or worship of Yantras, one can appease them, remove the malefic effects of planets, and increase the flow of positive influences.
Contact for procedures to be followed by you to place this energized Yantra.
Contact Details
Other Products You May Like
TOP