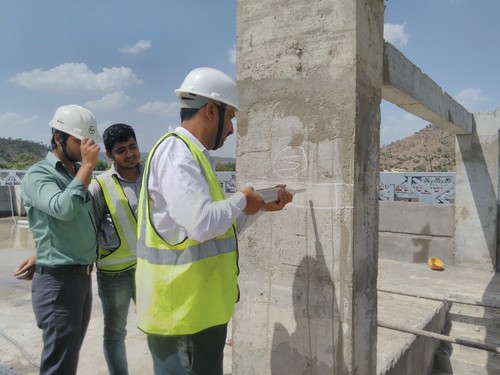 Non Destructive Testing Services
Brand Name:
LANDMARK MATERIAL TESTING AND RESEARCH LABORATORY PVT. LTD.
Product Description
We are major service provider of Non Destructive Testing Services in Jaipur, Rajasthan, India. The main function of a foundation is to distribute or transmit all the loads coming over it to the strata upon which it rests. The knowledge of the characteristics of underlying strata is therefore very essential for safe & economical design of the foundation. The performance of supporting stratum depends upon the physical properties of subsoil, type & shape of footing & structure, water table depth etc. It is therefore necessary to have sufficient information about the arrangement & behavior of the underlying materials and their physical properties, for adopting and designing the structural foundation. Soil/Rock exploration through field investigation and relevant laboratory testing of the substrata material are essential to arrive at required parameter for designing of foundation. When the plunger of rebound hammer is pressed against the surface of the concrete, the spring-controlled mass rebounds and the extent of such rebound depends upon the surface hardness of concrete. The surface hardness and therefore the rebound is taken to be related to the compressive strength of the concrete. The rebound is read off along a graduated scale and is designated as the rebound number or rebound index.
Contact Details
Other Products You May Like
TOP