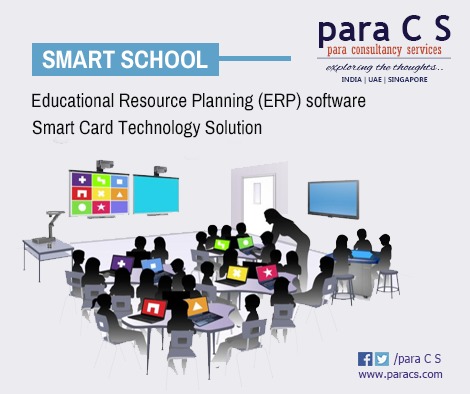 Smart School Educational Resource Planning (ERP) Software
Brand Name:
PARA CONSULTANCY SERVICES
Product Description
We are leading company engaged in offering Smart School Educational Resource Planning (ERP) Software in Bengaluru, Karnataka, India.
Technology on campuses has consistently raised the quality of education across the globe. Prestigious and progressive educational institutions have adopted technology to integrate systems, functions, departments and stakeholders by bringing them on to a common platform. Thereby increasing productivity and enhancing the quality of education imparted. Today, process automation, in-campus document management, easier access to information, productivity enhancement, distributed dimensions on campuses are creating newer and greater challenges for management, administrators, faculty and students. It is becoming imperative for educational institutions to embrace newer technologies and harness them to maximum potential in order to offer successful solutions, deliver key functionalities and enable services that make life easier for administrators, faculty, students and parents alike smart school which is educational resource planning (erp) software from para cs is a best-of-breed smart card technology solution specifically created for educational institutions. Smart school is designed to provide a comprehensive solution for automation of campus functions and information management of educational institutions.
Contact Details
Other Products You May Like
TOP