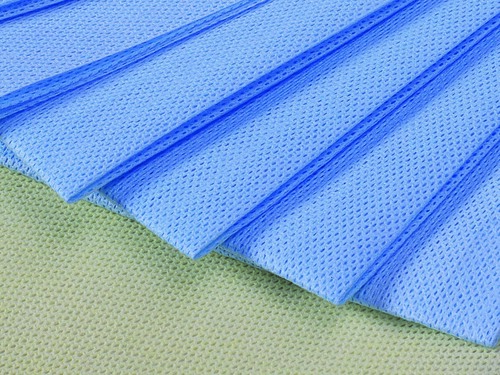 Lint Free Wipes Cloth
Brand Name:
EMBUER HEALTH PVT. LTD.
Product Description
Lint Free Wipes Cloth

Robust Multipurpose wipes are Ideal for the following Sectors:
• Manufacturers
• Automobile
• Aeronautical
• Hospitals
• Pharmaceuticals
• Maintenance operations
• Field and service engineers
• Workshop and kitchens
Why Robust Industrial Wipes?
When it comes to industrial applications, choosing the right wipe for the job can make an enormous difference in terms of performance, efficiency and economy. Rags and laundered cloths were once the all-purpose solution for wiping dirt and oils from equipment and hands. Convenient disposable wipes are now widely recognized as the preferred alternative.
Robust Multipurpose wipes are not just regular wipes; It has unique cleaning abilities which are time saving and money saving for the industry. The Robust Multipurpose wipes are Engineered for Safety and Designed for Convenience.
Embuer Health is continuously engaged in offering their esteemed clients the wiping performance that is needed in convenient and cost efficient manner. Embuer believes the faster the job gets done the greater the profit.

Contact Details
Other Products You May Like
TOP