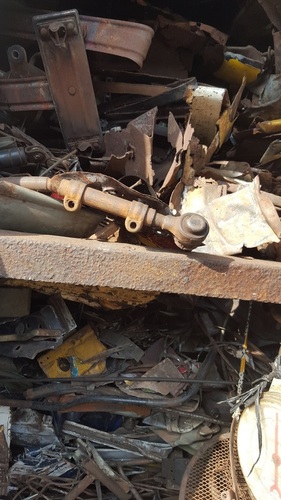 Hms Scrap Metals
Product Code:
HSMSCPM/87956/901415
Brand Name:
WINDSOR INVESTMENT INC. SA
Product Description
HMS is 'Heavy Melting Scrap'. It is the generic term for most types of heavy steel scrap, normally cut to a size not exceeding 1.5m x 0.5m. It may and will consist of cut lengths of pipe, re-bar, angles, steel poles, H or I beams, ships plate. HMS 1 is the term for heavier scrap which has a density of at least 0.7 tons per cubic meter, whereas HMS 2 would be lighter steel scrap such as thin wall tubing (eg bicycle frames), sheet scrap less than 3.2mm thick and so on. HMS 2 may contain galvanized and blackened steel whereas HMS 1 does not.


HMS1 and HMS2 are normally sold together with a ratio of 80/20 (or similar) depending on the price, heavy and light. HMS is the worldwide description used.
Contact Details
Other Products You May Like
TOP