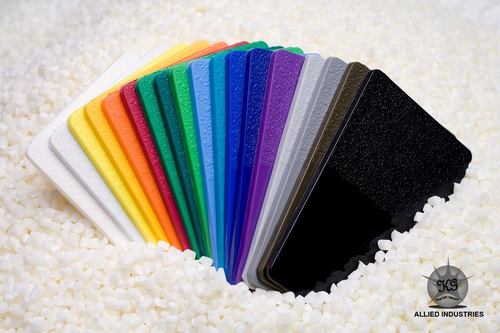 Colour Masterbatches
Brand Name:
ALLIED INDUSTRIES
Product Description
Colour Masterbatches:

With an active color shades of over 2000 shades and precise color matching we are one of the industry leaders in Colour Masterbatch Industry. Be it Footwear, Cable, Medical Equipments, Roto-Moulding, Injection Moulding, Compression Moulding, We have satisfied Customers all over India across all Industries.
Building on this expanded customer base company has embarked on a comprehensive modernization programme that would meet the changing needs of the discerning and quality conscious customers. It is worthful to mention here that Allied has spread its magic not only in the Indian market but in the overseas market too. To maintain this magic, company seeks to provide not only products of international quality but also services of global standard every step of the way. Today, Allied Industries has well equipped work force to serve its customers by developing any shade, grade and colour of masterbatch and compound. Its in-house laboratory is dedicated to fulfill the prestigious requirements of industry.

Contact Details
Other Products You May Like
TOP