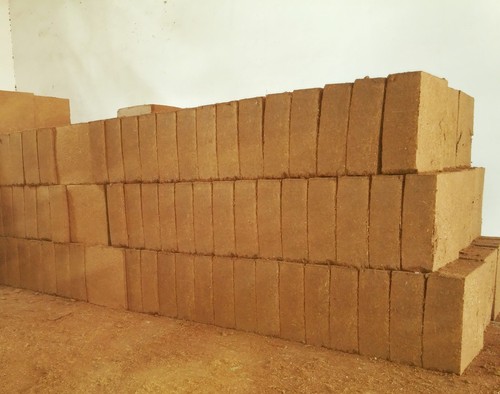 Coco Peat
Product Description
We supply and export of 650 gm and 5 kg Coco Peat Blocks.Our Coco Peat Blocks are supplied accross all our markets as a bulk product. The block comes shipped in a compressed format using dehydrated coir pith, coconut husk chips or coir fibres; these can be made to order in an optimum mixture to suit the customer requirements. To rehydrate coir blocks, water is added, and the coir absorbs it, causing the block to swell and expand out into the loose coir growing media.

The main uses of our blocks are as a bulk mixing product for international retail and professional potting soil companies, who depend upon consistent high quality blocks with high rehydration volume, with uniform physical properties and chemical properties in line with our unwashed, washed or buffered grades.

We also supply a large volumes of blocks directly to professional horticulture for rehydration for filling pots, trays and troughs; The most popular applications are for soft fruit growers of Strawberry and Raspberry, who often have the outdoor space required to rehydrate blocks. More convenient options are products such as Coir Discs, Coir Bricks for Pot Filling and Coir Growbag Slabs without the PE packaging for tray / trough filling.

5kg Compressed Blocks - 32 x 32 x 20 cm - Reconstitutes with water to produce 60 liters of growing media.

650 Grams Briquettes - 20 x 10 x 5 cm - Reconstitutes with water to produce 8 - 9 liters of growing media.
Contact Details
Other Products You May Like
TOP