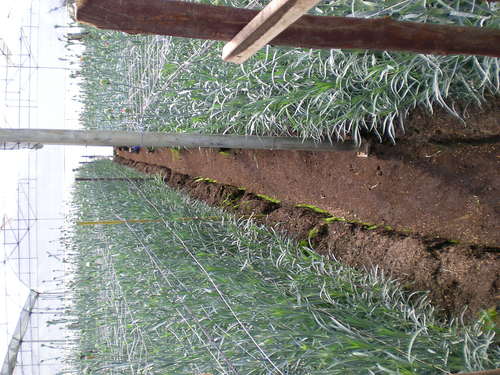 Carnation Plants
Brand Name:
BANGALORE PLANTS FIRST PVT. LTD.
Product Description
Bangalore Plants First supplies carnation varieties of La Villetta an Italian breeder, located in the floriculture centre of North Italy. The breeder has decades of experience in carnation growing and carnation breeding.
La Villetta is an important player in the world of carnation breeding with a large selection of varieties in a wide range of colors. Its varieties are highly successful in the major floriculture regions of Europe, Ecuador, Colombia and elsewhere. In addition to supplying a large range of varieties to growers, genetic material from La Villetta breeding results have gone to other major breeders in Europe to be used in their breeding.
Bangalore Plants First, with a long experience in the cultivation of carnation flowers, is able to support clients with all technical information.
There are basic practices for the cultivation of carnations that has always to be followed. There are also more professional practices that are used depending on stand of the crop and conditions. Then there are practices directed to maximizing the production in relation to the market. The implementation of these practises depends on planting date and choice of market.
A carnation crop can be managed reasonably well, i.e., to a certain extent, flowers can be obtained when required.
For a long term future in the cultivation of carnations it is mandatory that the field is kept clean from fusarium. This demands strict rules. Bangalore Plants First guides its clients in all these procedures.
Contact Details
Other Products You May Like
TOP