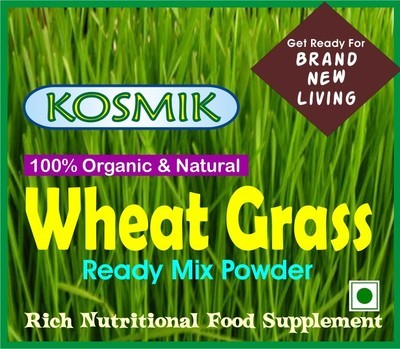 KOSMIK Wheat Grass Powder
Product Description
KOSMIK Wheat Grass Powder is a plant that is grown under special conditions from wheat that produces high concentrations of chlorophyll, active enzymes, vitamins, minerals, dietary fibers and other nutrients when grown under optimum conditions, then carefully harvested, processed without any additives, and bottled in Powder form for convenience.
Available in 100 gm pack.

If taken on day to day basis it definitely serves as a preventive medicine, making the body defensive mechanism and immune system very strong to combat any germ or even virus that tries to attack its internal anatomy.

100gms of wheat grass powder is equal to 23kg vegetable nutritions.
Contact Details
Other Products You May Like
TOP