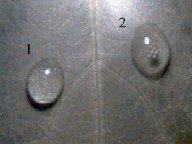 Fulvic Acid
Product Description
We are providing Fulvic Acid to our esteemed consumers. An increase in fertility, as soil that has a low level of organic material can increase microbial life by up to 2000 times in just two weeks.
An improvement in soil structure through the flocculation of clay in order to form blocks that facilitate the circulation of water and air around the root. An increase in the movement of ions allowing them to be absorbed by the plant. An increase in photosynthesis and ventilation. In other words the speed of catching light is increased, which encourages a larger production of sugars. An improvement in the transport of nutrients, making them available in the areas where the plant needs them. An increase in the synthesis of proteins and nucleic acids, which will facilitate the action of enzymes formed with some amino acids and micronutrients. An increase in absorption.
Contributes to an increased exploitation of water by the plant.
Contact Details
Other Products You May Like
TOP