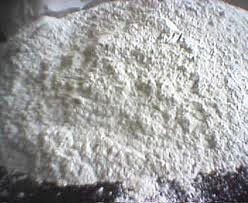 Guar Churi Meal
Product Description
This meal is perfect for animals as it is not adulterated. Our produt is highly appreciated for its high protein content, optimum quality and numerous health benefits.
Highlights
* Free From Salmonella & Alfa toxin & E. Coli
* High Protein 40%
* 100% Natural Product
* Guar Meal 38%
* Free flowing and therefore can be stored in silos, and does not create any problems in discharge.
* Non-flammable.
* Contains average of minimum 45 % " o & a " ( oil & albuminoid )
* Binding agent for palletizing other feed compounds due to presence of residual gum.
Contact Details
Other Products You May Like
TOP