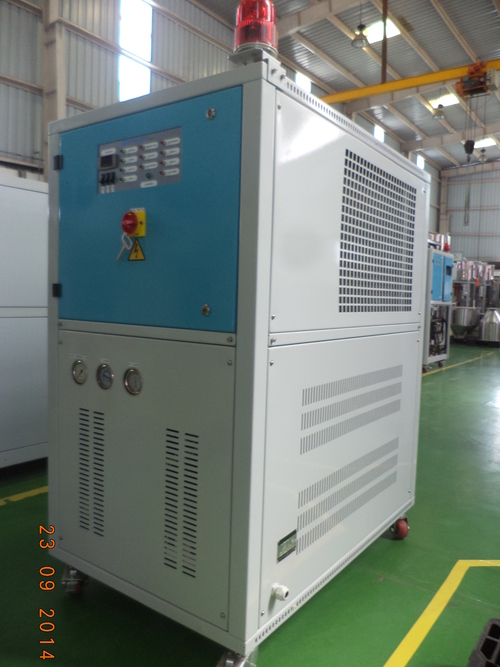 Water Cooled Chiller
Brand Name:
MATSUI TECHNOLOGIES INDIA LTD.
Product Description
We offer Water Cooled Chiller to our valued clients.
Ranges from 3TR to 30TR depending on Customer Requirement.

Refrigent-R407C
Energy saving :
Screw compressor. (RCP900 and larger models)
Stable temperature control : Proportional valve. (RCP900 and larger models)
Space saving : 1/3 foot print. (Compare with the Matsui previous model.
Cleanable : Shell & tube type condenser.
Contact Details
Other Products You May Like
TOP