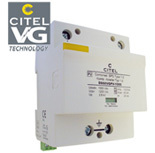 Dc Surge Protection For Solar Industry
Brand Name:
CITEL Surge Protection Pvt Ltd
Product Description
We are offering our customers an excellent quality range of DC Surge Protection For Solar Industry. DS60VGPV is a DC Surge Protection Device (SPD) for High risk DC power applications up to 1200Vdc. The DS60VGPV provides protection against the direct and indirect effects of lightning and has a unique no leakage current design. CITEL's patented hybrid Metal Oxide Varistor (MOV)/Gas-filled Spark Gap (GSG) protection circuit will dramatically increase the life expectancy of the surge protector and leave no footprint within the DC power system.
Contact Details
Other Products You May Like
TOP