Comprehensive directory of trade shows, trade fairs, events & exhibitions
---
FacTex Nagoya 2020
| | | | | |
| --- | --- | --- | --- | --- |
| Show Start Date : 26 February 2020 | | Show End Date : 28 February 2020 | Frequency : Annual | Open To : Trade Visitors |
| | | | | | |
| --- | --- | --- | --- | --- | --- |
| Venue Information : | Portmesse | City : | Nagoya | Country : | Japan |
Event Profile
FacTex Nagoya 2020 will be held on 26-28 Feb 2020 in Nagoya, Japan. FacTex Nagoya is a trade show covering all kinds of products/equipment for factory maintenance. It is held in Nagoya which is one of the central areas of the Japanese manufacturing industry.
---
Exhibitor Product profile
Profile of exhibit based on Blowers, Coolers, Driers, Heaters, Dust Collectors, Sprayers, Replacement Units and Parts, Replenish Units and Parts, Lubricant, Lubricating Oil, Adhesive, IoT/M2M, Wearable Devices, Tablet Devices, Mobiles, Worker Management Systems, Access Management Systems, Air-conditioning, Ventilating Installation, Lighting, Lighting Fixtures, Thermal Insulators, Logistics Equipment, Material Handling Equipment, Labor-saving Equipment, Working Clothing, Gloves, Shoes, Helmets, Industrial Glasses.
---
Visitor Profile
Visitors like Facility Control, Maintenance, Manufacturing, Production Technology, Purchasing, Materials and Management and much more.
---
ORGANISER(S)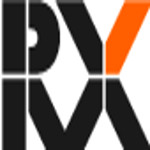 Reed Exhibitions Japan Ltd.
Address :-18F Shinjuku-Nomura Bldg., 1-26-2 Nishishinjuku, Shinjuku-ku, Tokyo – 163-0570 (Japan)
Phone : 81-3-33498501/33498502/33498519
Upcoming Trade Shows In Industrial Supplies Category
Montreal Building Expo 2019
Date :
14 November 2019 - 14 November 2019
Venue :
Montreal Convention Center, Montreal, Canada
Description :

Montreal Building Expo 2019 is a very renowned and big event which is being held from 14th November 2019 at Montreal Convention Center. Exhibitors will get an unique platform and opportunity to showcase their products and services in front of a vast range of visitors which will help them to take their business to a new high.

View Details

NFMT - National Facilities Management & Technology 2019
Date :
23 September 2019 - 25 September 2019
Venue :
TBA, Dallas, United States
Description :

NFMT - National Facilities Management & Technology 2019 is the fastest growing conference and trade show of its kind in the nation. NFMT - National Facilities Management & Technology 2019 to be held on 23-25 Sept 2019. NFMT is a 2-day conference and trade show that delivers customizable facilities management training, product discovery and unlimited networking. Your only investment is time. Your take-away will be new best practices, tricks of the trade, operational strategies, relationships, fresh ideas and innovative solutions. It's all in one place, at one time.

View Details

PARAGIELDA 2019
Date :
12 October 2019 - 13 October 2019
Venue :
Targi Kielce, Kielce, Poland
Description :

PARAGIELDA 2019 is a very good and big show which is being held during 12-13 Oct 2019 in Targi Kielce. The exhibition, in addition to a wide range of specialist equipment will abound in numerous exciting shows, trainings sessions and competitions. The show will facilitate comfortable conditions and effective use of recourses for top-level officials and other countries while working at the exhibition.

View Details

Oil Extraction. Refining. Chemistry 2019
Date :
22 October 2019 - 24 October 2019
Venue :
Expo-Volga Exhibition Centre, Samara, Russia
Description :

Oil Extraction. Refining. Chemistry 2019 is oil and gas Exhibition. The show will be held on 22-24 Oct 2019 in Samara, Russia. At the show, you will get a novel probability to show their most up-to-date merchandise and new developments ahead of wide selection of attendees in the show. The show will give associate auspicious opportunities for the related industries to debate concerning new trends and latest innovation within the trade.

View Details

China Import And Export Fair - Phase 3 2019
Date :
01 May 2019 - 05 May 2019
Venue :
China Import and Export Fair Pazhou Complex , Guangzhou, China
Description :

China Import And Export Fair - Phase 3 2019 display for professionals from all around the international. Now with the support from plenty exhibitors and visitors, China Import and Export Fair becomes the maximum complete alternate display with the longest history, the very best stage, the biggest scale, the most complete in showcase variety and the broadest distribution of remote places customers and the greatest business turnover in China.

View Details

View More Industrial Supplies Trade Shows



Disclaimer :

The information furnished has been collected from varied sources, and hence, is subject to change. To confirm the show schedule kindly contact the show organiser.







Trade Shows where Tradeindia participated




Organisers of Trade Shows

» Subscribe Newsletter

| | |
| --- | --- |
| | Subscribe to newsletter and get updated with upcoming trade shows, trade fairs, exhibitions and trade events worldwide. |