Comprehensive directory of trade shows, trade fairs, events & exhibitions
---
AeroTech Nagoya 2019
| | | | | |
| --- | --- | --- | --- | --- |
| Show Start Date : 17 April 2019 | | Show End Date : 19 April 2019 | Frequency : Annual | Open To : Trade Visitors |
| | | | | | |
| --- | --- | --- | --- | --- | --- |
| Venue Information : | Portmesse | City : | Nagoya | Country : | Japan |
Event Profile
AeroTech Nagoya 2019 will be held on 17-19 April 2019 in Nagoya, Japan. AeroTech Nagoya is a trade show gathering all kinds of technologies/components for aerospace development/manufacturing. It is held in Nagoya which is one of the central areas of the Japanese manufacturing industry.
---
Exhibitor Product profile
Profile of exhibit based on Machine Parts, Compressors/ Fluid Power Transmission, Surface Treatment, Motors, CAD, CAM, PLM/PDM, Machine Tools, Machine Accessories, Hand Tools, Metal, Glass, Composite, 3D Measurement Zone, Measuring Equipment, Industrial Cameras, Inspection Equipment, Electronic Components, Batteries, Cables, PCBs, Embedded Technologies.
---
Visitor Profile
Visitors like Design & Development Engineers, R&D Personnel, Production Engineers, Manufacturing Engineers, Maintenance Engineers, Procurement Managers, Quality Control Professionals, Management Executives.
---
ORGANISER(S)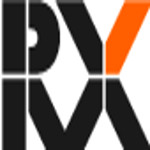 Reed Exhibitions Japan Ltd.
Address :-18F Shinjuku-Nomura Bldg., 1-26-2 Nishishinjuku, Shinjuku-ku, Tokyo – 163-0570 (Japan)
Phone : 81-3-33498501/33498502/33498519
Upcoming Trade Shows In Machinery Category
PBExpo 2019
Date :
13 March 2019 - 14 March 2019
Venue :
Fort Lauderdale Convention Center, Fort Lauderdale, United States
Description :

PBExpo 2019 will be held on 13-14 March 2019 in Fort Lauderdale, United States of America. Bringing together buyers and sellers in the aviation, aerospace and defense supply chain is the ultimate goal of PartsBase. In addition to providing efficient ecommerce solutions for buying and selling. Increase your companies exposure and bottom line. PartsBase advertising has paved the way for companies to be recognized as leaders in their industry with our online ads.

View Details

Houstex Expo 2019
Date :
26 February 2019 - 28 February 2019
Venue :
George R. Brown Convention Center, Houston, United States
Description :

Houstex Expo 2019 has brought together manufacturing equipment buyers and sellers to interact and discuss production issues. These face-to-face interactions allow Texas manufacturers to see the latest technology in action and build trust in their suppliers. The event is going to held on 26-28 Feb 2019 at George R. Brown Convention Center, Houston, United States of America. Manufacturing is experiencing a tremendous expansion of growth and innovation. The show provides the means to fuel and strengthen that expansion. It is an immersive experience, featuring hundreds of exhibitors highlighting the latest manufacturing technologies, and new interactive opportunities. Attendees will enjoy scores of new product demonstrations, hear experts share insights on industry trends, and make connections that can take their company to the next level.

View Details

Korea Pack 2020
Date :
14 April 2020 - 17 April 2020
Venue :
KINTEX - Korea International Exhibition Center, Goyang, Korea South
Description :

Korea Pack 2020 is an international Packaging Exhibition. Korea Pack 2020 to be held on 14-17 April 2020. The 22nd International Packaging Exhibition is one biggest event in korea which help to show and develop the products on packaging products and machinery. This event help to develop their business in the packing field.

View Details

China Import And Export Fair - Phase 2 2019
Date :
23 April 2019 - 27 April 2019
Venue :
China Import & Export Fair Pazhou Complex, Guangzhou, China
Description :

China Import And Export Fair - Phase 2 2019 has been set up especially for international exhibitors since the much more session. It has been proven by the previous more sessions that the International Pavilion of Canton Fair has become the best trade platform for international enterprises to explore Chinese market.

View Details

Ecological Office & Ecological Factory Expo 2019
Date :
29 May 2019 - 31 May 2019
Venue :
Tokyo Big Sight, Tokyo, Japan
Description :

Ecological Office & Ecological Factory Expo 2019 is a professional exhibition of energy-saving and power-saving measures. All energy-saving products of office buildings and factories for exhibitors under one roof. Person of affairs, facilities management and the environment of the company with the challenge from across the country attended, active negotiations such as the introduction of consultation and comparison of products and exhibitors will be held. It will be a place of great sales expansion and new business development, please also exhibited at your company by all means.

View Details

View More Machinery Trade Shows



Disclaimer :

The information furnished has been collected from varied sources, and hence, is subject to change. To confirm the show schedule kindly contact the show organiser.







Trade Shows where Tradeindia participated




Organisers of Trade Shows

» Subscribe Newsletter

| | |
| --- | --- |
| | Subscribe to newsletter and get updated with upcoming trade shows, trade fairs, exhibitions and trade events worldwide. |