Comprehensive directory of trade shows, trade fairs, events & exhibitions
---
Shanghai Comic Convention 2018
| | | | | |
| --- | --- | --- | --- | --- |
| Show Start Date : 26 October 2018 | | Show End Date : 28 October 2018 | Frequency : Annual | Open To : Trade Visitors |
| | | | | | |
| --- | --- | --- | --- | --- | --- |
| Venue Information : | Shanghai International Purchase Exhibition Center | City : | Shanghai | Country : | China |
Event Profile
Shanghai Comic Convention 2018 is going to be held all through 26-28 Oct, 2018 at Shanghai International Purchase Exhibition Center, Shanghai. The display offers an awesome platform for the exhibitors of various sectors to exhibit their present day merchandise. This gives a exquisite risk for enterprise proprietors to expand their commercial enterprise community through the event.
---
Exhibitor Product profile
Sporting Goods, Toys & Games, Various Comics, toys, TV and Film memorabilia based products, favorite comics, cosplay, anime and manga
---
Visitor Profile
Art toy collectors, fan art junkies, hardcore gamers, fancy cosplayers and all in all, art appreciators.
---
ORGANISER(S)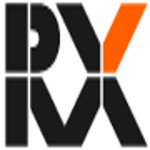 Reed Exhibitions China
Address :-15th Floor, Tower A, Ping An International Finance Center, No.1-3, Xinyuan South Road, Beijing – 100027 (China)
Phone : 86-10-59339080/59339308
Upcoming Trade Shows In Toys Category
China International Baby Articles Fair 2019
Date :
16 October 2019 - 18 October 2019
Venue :
Shanghai New International Expo Centre, Shanghai, China
Description :

China International Baby Articles Fair 2019 which is expected to be the most influential international baby products trade show in mainland China, is organized by China Toy and Juvenile Association and will take place at Shanghai New International Expo Centre during October 16-18, 2019. China Kids Expo is jointly hosted by China Toy & Juvenile Products Association the sole national association in the Toys and Juvenile Product industry in China, and Koelnmesse, German - based international trade fair organizer. This expo and its concurrent events together, will be expanded to 10 exhibition halls, 120,000 sqm exhibition area, expected to accommodate 1,300 exhibitors in total.

View Details

Ceramic & Doll Show - Deland Florida 2019
Date :
15 February 2019 - 16 February 2019
Venue :
Volusia County Fair & Expo Center, Orlando, United States
Description :

Ceramic & Doll Show - Deland Florida 2019 is one of the most popular show on ceramic and doll industry. The show will held for a period of two days in Orlando, United States of America. The fair offers visitors a superb opportunity to find out more about the status of technology in this dynamic industry and to directly establish contacts with potential partners.

View Details

Ceramic & Doll Show - Atlanta 2019
Date :
22 February 2019 - 23 February 2019
Venue :
The Gwinnett County Fairgrounds, Atlanta, United States
Description :

Ceramic & Doll Show - Atlanta 2019 is one of the most popular show on ceramic and doll industry. The show will held for a period of two days in Atlanta, United States of America. The fair offers visitors a superb opportunity to find out more about the status of technology in this dynamic industry and to directly establish contacts with potential partners.

View Details

DENVER Western/English Apparel & Equipment Market 2019
Date :
19 June 2019 - 21 June 2019
Venue :
Denver Mart, Denver, United States
Description :

DENVER Western/English Apparel & Equipment Market 2019 is a very renowned fair which is going to be taken place from 19-21 June 2019 at Denver Mart. The fair will attract more and more visitors as well as exhibitors to participate which is related to the sectors. The show will provide a perfect destination for the leading business owners to display their products and services according to this field. The exhibitors will get an excellent opportunity for the promotion in global markets.

View Details

China Toy Expo 2019
Date :
16 October 2019 - 18 October 2019
Venue :
SNIEC - Shanghai New International Expo Centre, Shanghai, China
Description :

The 18th International Trade Fair For Toys & Preschool Educational Resources will be held for a period of three days in Shanghai, China. As an important trade event in global toy industry. It provides a wide range of sourcing opportunities in toys, juvenile products, hobby and licensing. It is no doubt to have been the preeminent marketplace event for buyers with various targets to source directly from new, quality factories in China and Asia.

View Details

View More Toys Trade Shows



Disclaimer :

The information furnished has been collected from varied sources, and hence, is subject to change. To confirm the show schedule kindly contact the show organiser.







Trade Shows where Tradeindia participated




Organisers of Trade Shows

» Subscribe Newsletter

| | |
| --- | --- |
| | Subscribe to newsletter and get updated with upcoming trade shows, trade fairs, exhibitions and trade events worldwide. |