Comprehensive directory of trade shows, trade fairs, events & exhibitions
---
Mobile Network Expo 2019
| | | | | |
| --- | --- | --- | --- | --- |
| Show Start Date : 17 July 2019 | | Show End Date : 19 July 2019 | Frequency : Annual | Open To : Trade Visitors |
| | | | | | |
| --- | --- | --- | --- | --- | --- |
| Venue Information : | Tokyo Big Sight | City : | Tokyo | Country : | Japan |
Event Profile
Mobile Network Expo 2019 show will pull in more exhibitors and additionally guests to take part and direct interface and connect with one other on the latest business sector advancements and lucrative business opportunities in the particular field and spread and investigate their business in the worldwide business sector.
---
Exhibitor Product profile
Profile of exhibit based on 5G Mobile Communication System, Active Antenna System, Mobile Communication System, Wireless Access System, Massive MIMO Antenna, Mobile Station Device, LTE Base Station Antenna, Antenna Device, Distributed Antenna, Relay Antenna, Power Supply/Rechargeable Battery, Piezoelectric Generator, Electrostatic Induction Generator, Electromagnetic Wave Power Generator, Electromagnetic Induction Generator, Solar Power Generation, Environment Power Generation Technology, Component/Cable, Communication Module, Condenser, Inductor, Amplifier, EMC Parts, Modulator, Power Conditioner, Reflector, Fiber Array, Wave Guide, Metal Fitting, Bender, Support Bracket, Wireless LAN Access Point, Wireless LAN.
---
Visitor Profile
Visitors like Telecom Carrier, Telecom System Manufacturer, Broadcaster, Data Center Provider, Network Engineer, Government/Municipality and much more.
---
ORGANISER(S)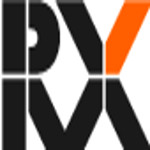 Reed Exhibitions Japan Ltd.
Address :-18F Shinjuku-Nomura Bldg., 1-26-2 Nishishinjuku, Shinjuku-ku, Tokyo – 163-0570 (Japan)
Phone : 81-3-33498501/33498502/33498519
Upcoming Trade Shows In Telecommunications Category
FOE - Fiber Optics Expo 2019
Date :
17 July 2019 - 19 July 2019
Venue :
Tokyo International Exhibition Center (Tokyo Big Sight), Tokyo, Japan
Description :

FOE - Fiber Optics Expo 2019 is the largest exhibition in Asia specialized in fiber optical communication. The show will be continuing for the duration of three days in Tokyo, Japan. It will develop network opportunities and the advancement and future enlargement of the fiber optical related market sector will be enhanced with more improved technologies and latest market trends that will be introduced in this international platform.

View Details

Mobile Network Expo 2019
Date :
17 July 2019 - 19 July 2019
Venue :
Tokyo Big Sight, Tokyo, Japan
Description :

Mobile Network Expo 2019 show will pull in more exhibitors and additionally guests to take part and direct interface and connect with one other on the latest business sector advancements and lucrative business opportunities in the particular field and spread and investigate their business in the worldwide business sector.

View Details

VCOM - Video Communication Expo 2019
Date :
17 July 2019 - 19 July 2019
Venue :
Tokyo Big Sight, Tokyo, Japan
Description :

VCOM - Video Communication Expo 2019 will be taken place from 17-19 July 2019 at Tokyo Big Sight, Tokyo, Japan. The show provides various kinds of transmission technologies for next generation communications/broadcasting such as 8K4K video transmission, etc. will be gathering! IP (wire/wireless), CATV, Satellite, etc., all kinds of transmission technologies are covered.

View Details

IDEB - International Defence Exhibition Bratislava 2020
Date :
13 May 2020 - 15 May 2020
Venue :
Bratislava Exhibition Ground, Bratislava, Slovakia
Description :

IDEB - International Defence Exhibition Bratislava 2020 is going to be held for a period of three days in Bratislava, Slovakia. It is one of the most comprehensive and expansive exhibition which is related to the defense companies. The main motive of this show will expand and increase their business in the global markets who is associated with the respective industries. The show will present a perfect destination for the exhibitors to discuss on the latest opportunities and new developments and enhance their business in the world.

View Details

Work Style Change Expo 2019
Date :
29 May 2019 - 31 May 2019
Venue :
Tokyo Big Sight, Tokyo, Japan
Description :

Work Style Change Expo 2019 is going to be held from 29-31 May 2019 at Tokyo. Today, the economic situation changes dramatically, each company is required to reduce costs, improve productivity and marketing capability more than ever, and high attention is being paid to "work style change" as a trump card. Under these circumstances, we received a large number of requests from both the industry stakeholders and users, and we will hold the business negotiation special exhibition specializing in "work style reform" for the first time.

View Details

View More Telecommunications Trade Shows



Disclaimer :

The information furnished has been collected from varied sources, and hence, is subject to change. To confirm the show schedule kindly contact the show organiser.







Trade Shows where Tradeindia participated




Organisers of Trade Shows

» Subscribe Newsletter

| | |
| --- | --- |
| | Subscribe to newsletter and get updated with upcoming trade shows, trade fairs, exhibitions and trade events worldwide. |