Comprehensive directory of trade shows, trade fairs, events & exhibitions
---
UHD Equipment Expo 2019
| | | | | |
| --- | --- | --- | --- | --- |
| Show Start Date : 17 July 2019 | | Show End Date : 19 July 2019 | Frequency : Annual | Open To : Trade Visitors |
| | | | | | |
| --- | --- | --- | --- | --- | --- |
| Venue Information : | Tokyo Big Sight | City : | Tokyo | Country : | Japan |
Event Profile
UHD Equipment Expo 2019 event will create the perfect platform to attach international producers and suppliers at the side of regional distributors and purchasers. The alternate exhibition ambitions to elevate the bar in the products and offerings available permitting viewers to realize new product improvements, to find new suppliers, join with new distributors & wholesalers and evaluate product possible choices.
---
Exhibitor Product profile
Profile of exhibit based on 4K/8K Camera, Drone Camera, Action Camera, Studio Camera, Endoscope, Image Sensor, Broadcast Media, Non-Linear Editing System, Data Compression Device, Routing Switcher, Paint System, Subtitle Production System, Synthesis System & Software, Storage, Video Server, Post-Production Switcher, LTO Tape, 4K/8K Display, Broadcast Monitor, Large-sized LED Display, 4K/8K Projector.
---
Visitor Profile
Visitors like Broadcaster/CATV Provider, Equipment Rental Company, Telecom Carrier, System Integrator, Video Production Company, Display User and much more.
---
ORGANISER(S)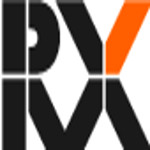 Reed Exhibitions Japan Ltd.
Address :-18F Shinjuku-Nomura Bldg., 1-26-2 Nishishinjuku, Shinjuku-ku, Tokyo – 163-0570 (Japan)
Phone : 81-3-33498501/33498502/33498519
Upcoming Trade Shows In Photography & Optics Category
Gifts Expo Autumn 2019
Date :
17 September 2019 - 20 September 2019
Venue :
Gostiny Dvor Exhibition Complex, Moscow, Russia
Description :

Gifts Expo Autumn 2019 is an International Specialized Trade Fair of giftware, interior decoration, business souvenirs, tableware and dining decor. Gifts Expo Autumn 2019 is going to be held on 17-20 Sept 2019 at Gostiny Dvor Exhibition Complex, Moscow, Russia. In this event exhibitors displaying their items at the reasonable are keen on looking accomplices and wholesalers in Russia. For them it's the most ideal approach to enter Russian market.

View Details

CEE - Consumer Electronics Exhibition 2019
Date :
23 May 2019 - 26 May 2019
Venue :
SUNTEC Singapore, Singapore, Singapore
Description :

CEE - Consumer Electronics Exhibition 2019 held from 23-26 May 2019. Be spoilt for choices with its fantastic spread of electronic and IT gadgets, accessories and peripherals, ranging from mobile phones, desktop computers, portable laptops, cameras to the latest touchscreen and LED displays. Over 4 days only, it will be your ultimate shopping experience for all your home entertainment, lifestyle electronics, office equipment, travel technology needs and more.

View Details

IREX - International Robot Exhibition 2019
Date :
18 December 2019 - 21 December 2019
Venue :
Tokyo Big Sight, Tokyo, Japan
Description :

The International Robot Exhibition will be held under the theme, "The Robot Revolution Has Begun –Toward Heartwarming Society-" with an aspiration to have people and robots coexist and collaborate in order to create a more people-friendly society. The latest robot technology and products from Japan and abroad will be presented during the exhibition together with next-generation technology such as AI, big data, and networks to facilitate more exchanges in technology and business talks.

View Details

CineEurope 2019
Date :
17 June 2019 - 20 June 2019
Venue :
CENTRE CONVENCIONS INTERNACIONAL BARCELONA (CCIB), Barcelona, Spain
Description :

CineEurope 2019 has become the largest cinema trade show in Europe, and an essential experience for not only European exhibitors and distributors, but also industry leaders within Asian and American territories. The show has proven that no other event in Europe can help you accomplish as much in a short period of time to sustain and grow your business for the years to come.

View Details

UHD Equipment Expo 2019
Date :
17 July 2019 - 19 July 2019
Venue :
Tokyo Big Sight, Tokyo, Japan
Description :

UHD Equipment Expo 2019 event will create the perfect platform to attach international producers and suppliers at the side of regional distributors and purchasers. The alternate exhibition ambitions to elevate the bar in the products and offerings available permitting viewers to realize new product improvements, to find new suppliers, join with new distributors & wholesalers and evaluate product possible choices.

View Details

View More Photography & Optics Trade Shows



Disclaimer :

The information furnished has been collected from varied sources, and hence, is subject to change. To confirm the show schedule kindly contact the show organiser.







Trade Shows where Tradeindia participated




Organisers of Trade Shows

» Subscribe Newsletter

| | |
| --- | --- |
| | Subscribe to newsletter and get updated with upcoming trade shows, trade fairs, exhibitions and trade events worldwide. |