Comprehensive directory of trade shows, trade fairs, events & exhibitions
---
EquipHotel Paris 2020

| | | | | |
| --- | --- | --- | --- | --- |
| Show Start Date : 15 November 2020 | | Show End Date : 19 November 2020 | Frequency : Biennial | Open To : Trade Visitors |

| | | | | | |
| --- | --- | --- | --- | --- | --- |
| Venue Information : | Porte de Versailles | City : | Paris | Country : | France |
Event Profile
EquipHotel Paris 2020 acts as your supply of suggestion and a means of energising your development, providing you with access to answers and assisting you meet different market experts. For over 50 years human beings have been actually flocking to the display, with one hundred and five,000 trade site visitors turning up to meet greater than sixteen hundred exhibitors at the remaining version.
---
Exhibitor Product profile
Bathroom and complimentary products, Beverages, Building Layout & Fittings, Chains, Consulting, Auditing, Disposable Items, Entertainment, Fitness and Wellness, Fittings, Food Products, Hot Drink and Bar Equipment, Hygiene & Cleaning, Indoor Furniture, Interior Design, Kitchen Equipment, Laundry, Lighting, Linen and Professional Textile, Outdoor fittings and coverings, Outdoor Furniture, Outdoors, Press & Publishing, Signage and Equipment
---
Visitor Profile
Visitors Like Professionals, Hotel Owners, Restaurant Managers, Retailers, Traders, Manufacturer, Suppliers, Distributors, Key Decision Makers And Much More.
---
ORGANISER(S)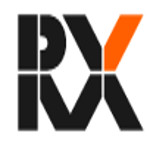 Reed Expositions France
Address :-52/54, quai de Dion-Bouton, CS 80001, Puteaux, cedex – 92806 (France)
Phone : 33-1-47565000/47565059/47565042/47562118
Upcoming Trade Shows In Food & Beverage Category
China Import And Export Fair - Phase 2 2019
Date :
23 April 2019 - 27 April 2019
Venue :
China Import & Export Fair Pazhou Complex, Guangzhou, China
Description :

China Import And Export Fair - Phase 2 2019 has been set up especially for international exhibitors since the much more session. It has been proven by the previous more sessions that the International Pavilion of Canton Fair has become the best trade platform for international enterprises to explore Chinese market.

View Details

AFRICA AGRI BUSINESS SHOW 2019
Date :
13 November 2019 - 15 November 2019
Venue :
Diamond Jubilee Expo Center, Dar es Salaam, Tanzania
Description :

Africa Agri Business Show 2019 is a three days event which will be held from November 13th to 15th, 2019 in Diamond Jubilee Expo Center, Dar Es Salaam, Tanzania. This event is the place for gathering, displaying agricultural products and foods as well, creating multi-dimensional business opportunities on many aspects. The expo offer opportunities of sampling the best services and products in the agricultural and food industry to enterprises and farmers. Additionally, enterprises and farmers can advance their scientific and technical knowledge in the agriculture field via specialized seminars which are organized at the exhibition. Africa Agri Business Show 2019 will bring together all the stakeholders of the agriculture sector and provide an avenue for all players included to network and explore the opportunities provided by this sector.

View Details

Tanzania International Mining & Oil and Gas Conference & Exhibition 2019
Date :
23 September 2019 - 25 September 2019
Venue :
Diamond Jubilee Expo Center, Dar es Salaam, Tanzania
Description :

Tanzania International Mining & Oil and Gas Conference & Exhibition 2019 is a three days event which will be held from September 23rd to 25th in Diamond Jubilee Expo Center, Dar Es Salaam, Tanzania. This event is aimed at providing a venue for the industry as well as regulators to discuss various issues and challenges as well as to explore emerging opportunities and latest developments in East Africa's Oil, Gas and Mining industry.

View Details

TANZANIA INDUSTRIAL TECHNOLOGIES EXPO 2019
Date :
13 November 2019 - 15 November 2019
Venue :
Diamond Jubilee Expo Center, Dar es Salaam, Tanzania
Description :

Tanzania Industrial Technologies Expoand Conferenceis the Threedays event which will be held from the 13th -15th Nov 2019 at Diamond Jubilee Hall in Dar es Salaam Tanzania. The show will empower the transformation of traditional factories from cost centers into profit centers that progressive businesses will strategically invest in. A strong line-up of onsite activities will be held such as VIP business matching, application and technical discussions, and automation forum.

View Details

IMEC - Integrated Medicine Exhibition & Conference 2019
Date :
23 January 2019 - 24 January 2019
Venue :
Tokyo Big Sight, Tokyo, Japan
Description :

IMEC - Integrated Medicine Exhibition & Conference 2019 is a prominent and annual trade exhibition for the foundry Medical & Pharmaceutical sector. IMEC - Integrated Medicine Exhibition & Conference 2019 is going to be held for two days on 23-24 January 2019 at Tokyo Big Sight, Tokyo, Japan. More and more visitors are expected to attend the event.

View Details

View More Food & Beverage Trade Shows



Disclaimer :

The information furnished has been collected from varied sources, and hence, is subject to change. To confirm the show schedule kindly contact the show organiser.







Trade Shows where Tradeindia participated




Organisers of Trade Shows

» Subscribe Newsletter

| | |
| --- | --- |
| | Subscribe to newsletter and get updated with upcoming trade shows, trade fairs, exhibitions and trade events worldwide. |