Comprehensive directory of trade shows, trade fairs, events & exhibitions
---
Electricx 2019

| | | | | |
| --- | --- | --- | --- | --- |
| Show Start Date : 03 November 2019 | | Show End Date : 05 November 2019 | Frequency : Annual | Open To : Trade Visitors |

| | | | | | |
| --- | --- | --- | --- | --- | --- |
| Venue Information : | Egypt International Exhibition Centre | City : | Cairo | Country : | Egypt |
Event Profile
Electricx 2019 is Egypt's longest running power event and the most prominent one in the country which will be taking place on the 03-05 of November 2019 at Egypt International Exhibition Centre. Electricx can help your company grow or develop its business across Egypt and North Africa and will give you the opportunity to network with the biggest brands in the industry.
---
Exhibitor Product profile
Exhibitors At The Show Will Be Showcasing A Range Of Products Such As Air Circulating Devices, Automation & Control Systems, Cable Installation Aids, Cables & Cable Management Systems, Communication Equipment, Corrosion Protection Systems, Education & Training, Energy Management Systems, Energy Storage Devices & Connectivity Products, Engineering Consultant Services, Insulating Materials, Lighting - Lamps, Luminaires, Accessories, Lighting Controls, New & Renewable Energy, Nuclear Energy, Power Distribution Systems, Power Electronics, Power Factor Correction Equipment, Power Generation, Power Transmission.
---
Visitor Profile
Agents, Distributors, Suppliers, Individuals Working In Construction, Governmental Entities, Municipal Authority, Electrical Power Systems, Public Utilities, Engineering Consultants, Main/MEP Contractors, Real Estate/Community Developers, Sub-Contractors, Architects, Engineers, Operations Team, Individuals Working In Oil And Gas , Petrochemical Engineers, Procurement/Purchasing Teams, Project Managers And Quality Assurance Agents.
---
ORGANISER(S)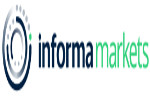 Informa Exhibitions
Address :-Level 20, Dubai World Trade Centre, Dubai – 9428 (United Arab Emirates)
Phone : 971-4-4072596/3365161/4072583/4072764/4072593/4082823/4072679/4072606/4072424/4072440/4072626/4072409
Upcoming Trade Shows In Consumer Electronics Category
China Import And Export Fair - Phase 1 2019
Date :
15 April 2019 - 19 April 2019
Venue :
China Import and Export Fair Pazhou Complex, Guangzhou, China
Description :

China Import And Export Fair - Phase 1 2019 is organized by CFTC - China Foreign Trade Centre. This event will take place in April at China Import and Export Fair Pazhou Complex, Guangzhou during 15-19 April 2019. China Import and Export Fair in China Import and Export Fair Pazhou Complex, Guangzhou has attracted large amount of exhibitors and visitors from all over the world and has become to be a must - attend trade show for professionals from all over the world. Now with the support from plenty exhibitors and visitors, China Import and Export Fair will become the most comprehensive trade show with the longest history, the highest level, the largest scale, the most complete in exhibit variety and the broadest distribution of overseas buyers and the greatest business turnover in China.

View Details

GILE - Guangzhou International Lighting Exhibition 2019
Date :
09 June 2019 - 12 June 2019
Venue :
China Import and Export Fair Complex, Guangzhou, China
Description :

The Guangzhou International Lighting Exhibition has always been the world's most appreciated platform for lighting products and cutting edge lighting technology. With an overwhelming participation by the government and private agencies alike, this lighting fair has also been the breeding ground of many a breakthrough partnerships. The China Import & Export Fair Complex where the event is held each year thus stands testimony to some of the most revolutionary ideas and designs that have the potential to change the way the world handles energy.

View Details

China Import And Export Fair - Phase 3 2019
Date :
01 May 2019 - 05 May 2019
Venue :
China Import and Export Fair Pazhou Complex , Guangzhou, China
Description :

China Import And Export Fair - Phase 3 2019 display for professionals from all around the international. Now with the support from plenty exhibitors and visitors, China Import and Export Fair becomes the maximum complete alternate display with the longest history, the very best stage, the biggest scale, the most complete in showcase variety and the broadest distribution of remote places customers and the greatest business turnover in China.

View Details

China Import And Export Fair - Phase 2 2019
Date :
23 April 2019 - 27 April 2019
Venue :
China Import & Export Fair Pazhou Complex, Guangzhou, China
Description :

China Import And Export Fair - Phase 2 2019 has been set up especially for international exhibitors since the much more session. It has been proven by the previous more sessions that the International Pavilion of Canton Fair has become the best trade platform for international enterprises to explore Chinese market.

View Details

Interior Mebel Kiev 2020
Date :
05 February 2020 - 08 February 2020
Venue :
IEC, Kiev, Ukraine
Description :

Interior Mebel Kiev 2020, the Furniture, Lighting and Decor International Exhibition. The show will be held from 05th to 08th February 2020 at IEC, the most modern Exhibition Centre in Kiev. The fair is the ideal place to meet Ukrainian interior designers, architects, retailers, wealthy people, importers and to create new business opportunities. The is accompanied by several initiatives, such as Conferences, Workshops, Special Events, confirming the importance of the strategic partnership between culture and business.

View Details

View More Consumer Electronics Trade Shows



Disclaimer :

The information furnished has been collected from varied sources, and hence, is subject to change. To confirm the show schedule kindly contact the show organiser.







Trade Shows where Tradeindia participated




Organisers of Trade Shows

» Subscribe Newsletter

| | |
| --- | --- |
| | Subscribe to newsletter and get updated with upcoming trade shows, trade fairs, exhibitions and trade events worldwide. |