Comprehensive directory of trade shows, trade fairs, events & exhibitions
---
Farma Forum + Cosmetica Forum 2019
| | | | | |
| --- | --- | --- | --- | --- |
| Show Start Date : 27 March 2019 | | Show End Date : 28 March 2019 | Frequency : Annual | Open To : Trade Visitors |
| | | | | | |
| --- | --- | --- | --- | --- | --- |
| Venue Information : | TBA | City : | Madrid | Country : | Spain |
Event Profile
Farma Forum + Cosmetica Forum 2019 is being taken place from 27-28 March 2019 at Madrid. The show is an ideal stage where you can promote your latest beauty products in the international markets and expand your business at the large scale. It brings together professionals, industry leaders and experts to share valuable experienced knowledge and innovative ideas to make advanced this sector in the global market.
---
Exhibitor Product profile
Profile Of Exhibits Is Based On Equipment and packaging machinery, Equipment, machinery, production systems, Sterilization, Health, safety and environment, Logistics, distribution and storage, Raw material, Outsourcing, Laboratory clothing providers, Cleanroom, Registrations and patents, Regulatory Affairs, IT solutions, software.
---
Visitor Profile
Visitors Are Come From The Departments, Quality Purchases, Business Development, Technical Direction, General Direction, Directors Of Pharmaceutical Plants, Packing, Clinical Trials, Pharmacovigilance, Management, Engineering And Much More.
---
ORGANISER(S)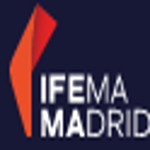 IFEMA
Address :-Feria de Madrid, Avda. del Partenón, 5 Madrid – 28042 (Spain)
Phone : 34-91-7225042 / 7223000 / 7225186
Upcoming Trade Shows In Industrial Supplies Category
PBExpo 2019
Date :
13 March 2019 - 14 March 2019
Venue :
Fort Lauderdale Convention Center, Fort Lauderdale, United States
Description :

PBExpo 2019 will be held on 13-14 March 2019 in Fort Lauderdale, United States of America. Bringing together buyers and sellers in the aviation, aerospace and defense supply chain is the ultimate goal of PartsBase. In addition to providing efficient ecommerce solutions for buying and selling. Increase your companies exposure and bottom line. PartsBase advertising has paved the way for companies to be recognized as leaders in their industry with our online ads.

View Details

PARAGIELDA 2019
Date :
12 October 2019 - 13 October 2019
Venue :
Targi Kielce, Kielce, Poland
Description :

PARAGIELDA 2019 is a very good and big show which is being held during 12-13 Oct 2019 in Targi Kielce. The exhibition, in addition to a wide range of specialist equipment will abound in numerous exciting shows, trainings sessions and competitions. The show will facilitate comfortable conditions and effective use of recourses for top-level officials and other countries while working at the exhibition.

View Details

China Import And Export Fair - Phase 1 2019
Date :
15 April 2019 - 19 April 2019
Venue :
China Import and Export Fair Pazhou Complex, Guangzhou, China
Description :

China Import And Export Fair - Phase 1 2019 is organized by CFTC - China Foreign Trade Centre. This event will take place in April at China Import and Export Fair Pazhou Complex, Guangzhou during 15-19 April 2019. China Import and Export Fair in China Import and Export Fair Pazhou Complex, Guangzhou has attracted large amount of exhibitors and visitors from all over the world and has become to be a must - attend trade show for professionals from all over the world. Now with the support from plenty exhibitors and visitors, China Import and Export Fair will become the most comprehensive trade show with the longest history, the highest level, the largest scale, the most complete in exhibit variety and the broadest distribution of overseas buyers and the greatest business turnover in China.

View Details

Houstex Expo 2019
Date :
26 February 2019 - 28 February 2019
Venue :
George R. Brown Convention Center, Houston, United States
Description :

Houstex Expo 2019 has brought together manufacturing equipment buyers and sellers to interact and discuss production issues. These face-to-face interactions allow Texas manufacturers to see the latest technology in action and build trust in their suppliers. The event is going to held on 26-28 Feb 2019 at George R. Brown Convention Center, Houston, United States of America. Manufacturing is experiencing a tremendous expansion of growth and innovation. The show provides the means to fuel and strengthen that expansion. It is an immersive experience, featuring hundreds of exhibitors highlighting the latest manufacturing technologies, and new interactive opportunities. Attendees will enjoy scores of new product demonstrations, hear experts share insights on industry trends, and make connections that can take their company to the next level.

View Details

Chico Spring Home & Garden Show 2019
Date :
13 April 2019 - 14 April 2019
Venue :
Silver Dollar Fair Grounds, Chico, United States
Description :

Chico Spring Home & Garden Show 2019 show will pull in more exhibitors and additionally guests to take part and direct interface and connect with one other on the latest business sector advancements and lucrative business opportunities in the particular field and spread and investigate their business in the worldwide business sector.

View Details

View More Industrial Supplies Trade Shows



Disclaimer :

The information furnished has been collected from varied sources, and hence, is subject to change. To confirm the show schedule kindly contact the show organiser.







Trade Shows where Tradeindia participated




Organisers of Trade Shows

» Subscribe Newsletter

| | |
| --- | --- |
| | Subscribe to newsletter and get updated with upcoming trade shows, trade fairs, exhibitions and trade events worldwide. |