Comprehensive directory of trade shows, trade fairs, events & exhibitions
---
VCOM - Video Communication Expo 2019
| | | | | |
| --- | --- | --- | --- | --- |
| Show Start Date : 17 July 2019 | | Show End Date : 19 July 2019 | Frequency : Annual | Open To : Trade Visitors |
| | | | | | |
| --- | --- | --- | --- | --- | --- |
| Venue Information : | Tokyo Big Sight | City : | Tokyo | Country : | Japan |
Event Profile
VCOM - Video Communication Expo 2019 will be taken place from 17-19 July 2019 at Tokyo Big Sight, Tokyo, Japan. The show provides various kinds of transmission technologies for next generation communications/broadcasting such as 8K4K video transmission, etc. will be gathering! IP (wire/wireless), CATV, Satellite, etc., all kinds of transmission technologies are covered.
---
Exhibitor Product profile
The show will exhibits HDTV Transmission System, Non-compressed Transmission Equipment, Real-Time Image Transmission Equipment, Wireless Transmission Equipment, Modulators, Encoders, Splitters, Boosters (Amplifiers), Receivers,Power Units, Amplifiers, Coaxial Cables, Routers, Optical Fiber Cables, Hubs, Video Server Systems, Film Editing Devices, Filming/Recording Equipment, Emergency Broadcasting Facilities, Data Recorders, Recorders.
---
Visitor Profile
Visitors Like Broadcasters, Telecom Carriers, Communications System Manufacturers, Government/Municipal Offices, Video Production Companies, CATV Providers, Broadcasting System Manufacturers, Electrical Installation Companies, Medical Device Manufacturers.
---
ORGANISER(S)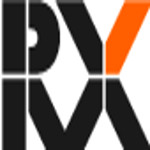 Reed Exhibitions Japan Ltd.
Address :-18F Shinjuku-Nomura Bldg., 1-26-2 Nishishinjuku, Shinjuku-ku, Tokyo – 163-0570 (Japan)
Phone : 81-3-33498501/33498502/33498519
Upcoming Trade Shows In Audio & Video Equipment Category
VCOM - Video Communication Expo 2019
Date :
17 July 2019 - 19 July 2019
Venue :
Tokyo Big Sight, Tokyo, Japan
Description :

VCOM - Video Communication Expo 2019 will be taken place from 17-19 July 2019 at Tokyo Big Sight, Tokyo, Japan. The show provides various kinds of transmission technologies for next generation communications/broadcasting such as 8K4K video transmission, etc. will be gathering! IP (wire/wireless), CATV, Satellite, etc., all kinds of transmission technologies are covered.

View Details

Precise Measurement Fair 2019
Date :
12 June 2019 - 14 June 2019
Venue :
Pacifico Yokohama, Yokohama, Japan
Description :

Precise Measurement Fair 2019 is one of the biggest event in Japan. Under the highly competitive manufacturing circumstances across the world, the superiority of Japanese businesses does not falter in the precision processing technology. Measuring techniques play an essential role in research and development, designing and manufacturing. Precise Measurement Fair 2019 is going to be held on 12-14 June 2019 at Pacifico Yokohama, Yokohama, Japan.

View Details

Comex Singapore 2019
Date :
05 September 2019 - 08 September 2019
Venue :
Suntec Singapore, Singapore, Singapore
Description :

Exhibits Inc Pte. Ltd, wholly owned subsidiary of Sphere Exhibits Pte Ltd( wholly-owned subsidiary of Singapore Press Holdings (SPH), is the leading organizer in Singapore and the producer of Singapore's Largest Consumer Exhibitions namely, IT SHOW, COMEX, Food and Beverage Fair and World Food Fair. Comex 2019 is going to be held on 02-05 Sept 2019 at Suntec Singapore.

View Details

Integrated Systems Russia 2019
Date :
23 October 2019 - 25 October 2019
Venue :
Expocentre Exhibition Center, Moscow, Russia
Description :

Integrated Systems Russia is organized by MIDEXPO Exhibition company and Integrated Systems Events (a joint venture company of CEDIA and Infocomm International). ISR is the #1 show in Russia and CIS countries for professional AV and electronic systems integration. ISR offers the latest professional AV and electronic systems technologies to the commercial, professional and residential electronic systems integration industries.

View Details

International Broadcast Equipment Exhibition 2019
Date :
13 November 2019 - 15 November 2019
Venue :
Makuhari Messe, Chiba, Japan
Description :

International Broadcast Equipment Exhibition 2019 is held on 13-15 Nov 2019 at Makuhari Messe. This event is totally based on audio, video and broadcasting equipment and event was managed by Japan Electronics Show Association. The admission for the fair is totally free but registration is required.

View Details

View More Audio & Video Equipment Trade Shows



Disclaimer :

The information furnished has been collected from varied sources, and hence, is subject to change. To confirm the show schedule kindly contact the show organiser.







Trade Shows where Tradeindia participated




Organisers of Trade Shows

» Subscribe Newsletter

| | |
| --- | --- |
| | Subscribe to newsletter and get updated with upcoming trade shows, trade fairs, exhibitions and trade events worldwide. |