Comprehensive directory of trade shows, trade fairs, events & exhibitions
---
DMS-Design Engineering & Manufacturing Solutions Expo 2019
| | | | | |
| --- | --- | --- | --- | --- |
| Show Start Date : 17 April 2019 | | Show End Date : 19 April 2019 | Frequency : Annual | Open To : Trade Visitors |
| | | | | | |
| --- | --- | --- | --- | --- | --- |
| Venue Information : | Portmesse | City : | Nagoya | Country : | Japan |
Event Profile
DMS-Design Engineering & Manufacturing Solutions Expo 2019 will be taken place from 17-19 April 2019 at Portmesse, Nagoya, Japan. The show gives a most obvious opportunity to enhance and advancement of the business. The show additionally gives an opportunity to meet the main association individuals to add to the business correspondence.
---
Exhibitor Product profile
The show will exhibits products such as CAD, CAM, VM, PLM/CPC, BOM Management Systems, Structural Analysis, Thermal & Fluid Analysis, Plastic Flow Analysis, Molding Simulation, Factory Control System, IoT/M2M, Industrial Internet, Robotics, SCM/ERP, Scheduling Systems, Production Management Systems, FA Systems, Inventory Management Systems, Process Control Systems.
---
Visitor Profile
Visitors like Professionals, Manufacturer, Suppliers, Traders, Retailers, Importers, Exporters, Key Decision Makers And Much More.
---
ORGANISER(S)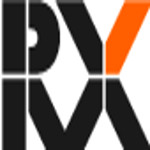 Reed Exhibitions Japan Ltd.
Address :-18F Shinjuku-Nomura Bldg., 1-26-2 Nishishinjuku, Shinjuku-ku, Tokyo – 163-0570 (Japan)
Phone : 81-3-33498501/33498502/33498519
Upcoming Trade Shows In Industrial Supplies Category
Avtodorexpo 2019
Date :
06 November 2019 - 08 November 2019
Venue :
ACCO International Exhibition Center, Kiev, Ukraine
Description :

Avtodorexpo 2019 is an International Forum on Projection, Building and Exploitation of Motor Roads. Avtodorexpo 2019 to be held on 06-08 Nov 2019. Ukraine is a powerful center that connects European and Asian logistics and transportation development opportunities. One of the Government's strategic directions is implementation of road sector development projects through public-private partnerships. Avtodorexpo 2018 will further the implementation of international experience, technical re-equipment of road enterprises, introduction of new technologies and research optimization.

View Details

METS - Marine Equipment Trade Show 2019
Date :
19 November 2019 - 21 November 2019
Venue :
Amsterdam RAI Convention Centre, Amsterdam, Netherlands The
Description :

METS - Marine Equipment Trade Show 2019 is one of the largest and most prestigious shows on the marine leisure industry. The show will be held on 19-21 Nov 2019 in Amsterdam, Netherlands. It will provide you with an opportunity to meet new and existing customers actively looking for new suppliers, or looking to assess the current progress of existing projects.

View Details

Mode Heim Handwerk 2019
Date :
09 November 2019 - 17 November 2019
Venue :
Messe Essen, Essen, Germany
Description :

Mode Heim Handwerk 2019 is The Big Consumer Fair for the Whole Family. The show will be continuing for the duration of nine days in Essen, Germany. The show will attract more and more exhibitors as well visitors to participate and direct connect and interact with one other on the most recent market and lucrative business opportunities in the respective field and explore and expand their business in the global market.

View Details

Public Health 2019
Date :
01 October 2019 - 03 October 2019
Venue :
IEC - International Exhibition Center, Kiev, Ukraine
Description :

Public Health 2019 exhibition will take place from 01-03 Oct 2019 at the International Exhibition Centre in Kyiv. Organiser: Premier Expo and ITE Group. Co-organiser: Ministry of Healthcare of Ukraine. The exhibition is officially supported by the Verkhova Rada's sector committee, the Ukrainian National Academy of Medical Sciences and the Kyiv City State Administration.

View Details

ProcessTeknik 2020
Date :
06 October 2020 - 08 October 2020
Venue :
Svenska Massan, Gothenburg, Sweden
Description :

ProcessTeknik 2020 is Process Technology Exhibition. The show will be held on 06-08 Oct 2020 in Gothenburg, Sweden. At the show, you will get a novel probability to show their most up-to-date merchandise and new developments ahead of wide selection of attendees in the show. The show will give associate auspicious opportunities for the related industries to debate concerning new trends and latest innovation within the trade.

View Details

View More Industrial Supplies Trade Shows



Disclaimer :

The information furnished has been collected from varied sources, and hence, is subject to change. To confirm the show schedule kindly contact the show organiser.







Trade Shows where Tradeindia participated




Organisers of Trade Shows

» Subscribe Newsletter

| | |
| --- | --- |
| | Subscribe to newsletter and get updated with upcoming trade shows, trade fairs, exhibitions and trade events worldwide. |