Comprehensive directory of trade shows, trade fairs, events & exhibitions
---
ISOT - International Stationary & Office Products Fair Tokyo 2018

| | | | | |
| --- | --- | --- | --- | --- |
| Show Start Date : 04 July 2018 | | Show End Date : 06 July 2018 | Frequency : Annual | Open To : Trade Visitors |

| | | | | | |
| --- | --- | --- | --- | --- | --- |
| Venue Information : | Tokyo Big Sight | City : | Tokyo | Country : | Japan |
Event Profile
The 19th ISOT - International Stationary & Office Products Fair Tokyo 2018 is office exhibition. This event will be held for period of three days in Tokyo, Japan. A massive number of trade visitors from leading importers, major mass-retailers and wholesalers have been visiting the show to source new products on site. On top of that, increasing numbers of buyers from home centers, supermarkets, convenience stores, department stores, online shops, etc. have been visiting ISOT in order to respond to the growing demand of unique imported products from keen consumers year after year.
---
Exhibitor Product profile
Profile of exhibit based on the most recent products and services such as Writing instruments, stationery, electronic products, painting instruments and accessories, office supplies, machines, pass holders, writing instrument accessories and raw materials, files, paper products, drawing instruments, office automation and related products and accessories, school supplies, school bags, briefcases, office furniture, gift items, calendars and ecological stationery.
---
Visitor Profile
Visitors like importers, wholesalers, stationery shops, home centers, supermarkets, department stores, gift shops, mail-order houses and much more.
---
ORGANISER(S)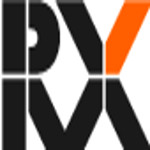 Reed Exhibitions Japan Ltd.
Address :-18F Shinjuku-Nomura Bldg., 1-26-2 Nishishinjuku, Shinjuku-ku, Tokyo – 163-0570 (Japan)
Phone : 81-3-33498501/33498502/33498519
Upcoming Trade Shows In Office & School Supplies Category
Photonex 2018
Date :
10 October 2018 - 11 October 2018
Venue :
Ricoh Arena, Coventry, United Kingdom
Description :

Photonex 2018 is Trade Fair for Optics, Photonics, Fibers, Imaging and Display. The show will be continuing for the duration of two days in Coventry, England, United Kingdom. It is a great opportunity to speak to existing and potential customers under one roof and for us to show them the very latest in imaging and infrared detection products. At the 2018 show we will feature cameras and detectors for industrial, scientific and research applications.

View Details

HKTDC Hong Kong Optical Fair 2018
Date :
07 November 2018 - 09 November 2018
Venue :
Hong Kong Convention and Exhibition Centre, Hong Kong, Hong Kong S.A.R.
Description :

With the strong possibility of more and more buyers, HKTDC Hong Kong Optical Fair 2018 takes place at the Hong Kong Convention and Exhibition Centre from 07-09 November, 2018 deliver great opportunities to optical industry players. Attendance records are regularly broken for this stellar event, which delivered more and more buyers from different countries and regions to more exhibitors in the 2017 fair.

View Details

Paris Photo 2018
Date :
08 November 2018 - 11 November 2018
Venue :
Grand Palais, Paris, France
Description :

Paris Photo 2018 is an International Photography Art Fair. This event will be held for four days in Paris, France. The main motive of the show will expand their business in the globe who is associated with the respective field. More and more exhibitors will get prestigious opportunity to demonstrate their most recent products in front of the present attendees in the show and enhance their business in the world. Paris Photo 2018 is going to be held on 08-11 Nov 2018 at Grand Palais, Paris, France.

View Details

The Festive Gift Fair 2018
Date :
15 November 2018 - 18 November 2018
Venue :
National Exhibition Centre(NEC), Birmingham, United Kingdom
Description :

The Festive Gift Fair 2018 is one of the biggest gift exhibition. The Festive Gift Fair 2018 to be held on 15-18 Nov 2018 at National Exhibition Centre (NEC), Birmingham, United Kingdom. Choose from thousands of affordable Christmas presents for everyone on your Christmas list. Shop with your friends and buy all your gifts, solve your entertaining dilemmas for the big feast, as well as buying treats for yourself.

View Details

Valve World Expo & Conference 2019
Date :
18 June 2019 - 19 June 2019
Venue :
George R. Brown Convention Center, Houston, United States
Description :

Valve World Americas Expo & Conference, held in Houston, Texas last year was a great success. The 2019 event will once again welcome thousands of attendees to the George R. Brown Convention Center to get a broad overview of the latest technologies, components and systems in the field of industrial flow control presented by over 150 exhibitors from the United States, Asia, Canada, Europe, India and Mexico.

View Details

View More Office & School Supplies Trade Shows



Disclaimer :

The information furnished has been collected from varied sources, and hence, is subject to change. To confirm the show schedule kindly contact the show organiser.







Trade Shows where Tradeindia participated




Organisers of Trade Shows

» Subscribe Newsletter

| | |
| --- | --- |
| | Subscribe to newsletter and get updated with upcoming trade shows, trade fairs, exhibitions and trade events worldwide. |