Comprehensive directory of trade shows, trade fairs, events & exhibitions
---
Retail Quarter Sydney September 2019

| | | | | |
| --- | --- | --- | --- | --- |
| Show Start Date : 21 September 2019 | | Show End Date : 24 September 2019 | Frequency : Twice A Year | Open To : Trade Visitors |

| | | | | | |
| --- | --- | --- | --- | --- | --- |
| Venue Information : | Sydney Exhibition Centre | City : | Sydney | Country : | Canada |
Event Profile
Retail Quarter Sydney September 2019 show provide an excellent opportunity for manufacturers, buyers, suppliers, key decision makers which is related to the field of fashion sectors and to connect and interact with the industry experts on new trends and latest change in the industry and expand business of both domestic as well as nationalized market.
---
Exhibitor Product profile
Exhibitor product profile are based on gift, home, fashion and jewelery, kitchen, outdoor, aromatherapy, artificial plants, flowers, bags, belts, hats, books, bridal accessories, candles, ceramics, children ranges, china, crystal, glassware, clocks and watches, crafts, crystals, decorative accessories, dinner, tableware, dolls, electronics, fashion accessories, food products, furniture, outdoor accessories, glassware, lamps, lights, leather goods, men gifts, napery, novelties, packaging, photo albums, prints, pictures, frames, promotional material, seasonal decorations, shop fittings, displays, souvenirs, stationery, greeting cards, statues, figurines, sunglasses, toys, wrapping paper, shop fittings and retail technology solutions, display systems, software, signage, smart cards, security and packaging.
---
Visitor Profile
The show will attract visitors like retailers, manufacturers, wholesalers, suppliers, traders, key decision makers, buyers, distributors, potential customers and much more.
---
ORGANISER(S)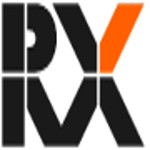 Reed Exhibitions Australia Pty Ltd.
Address :-Locked Bag 4500, Chatswood – 2067 (Australia)
Phone : 61-2-942225184/94222500/94222511/94222526/94222540/46/94222267/94222985
Upcoming Trade Shows In Gifts & Crafts Category
in-cosmetics Korea 2019
Date :
26 June 2019 - 28 June 2019
Venue :
COEX Exhibition Center, Seoul, Korea South
Description :

in-cosmetics Korea 2019 is the only dedicated personal care ingredients show in Korea, where global personal care ingredient exhibitors exhibit their innovative products to Korean cosmetic manufacturers. in-cosmetics Korea 2018 is going to be held on 26-28 June 2019 at COEX Exhibition Center, Seoul, South Korea. The event aslo features an Innovation Zone and seminars for formulators and R&D experts.

View Details

Estero Fine Art Show - Fort Myers 2018
Date :
17 November 2018 - 18 November 2018
Venue :
Gulf Coast Town Center, Fort Myers, United States
Description :

Estero Fine Art Show - Fort Myers 2018 is one of the biggest show which is related to fine art industry. This event will be continuing for the duration of two days in Fort Myers, Florida, United State Of America. This event is a high quality, juried fine art and fine craft show with world-renowned and top-notch local artists. All forms of disciplines are for sale including paintings, sculpture, clay, glass, fiber, wood, photography, jewelry and more. All work is original and personally handmade by the artist in the show. There is something for everyone. The event is open Saturday and Sunday, from 10am-5pm daily.

View Details

Esoteric Fair-Munchen 2018
Date :
09 November 2018 - 11 November 2018
Venue :
Lowenbraukeller, Munchen, Germany
Description :

Esoteric Fair-Munchen 2018 is Esoteric Fair. Esoteric Fair-Munchen 2018 to be held on 09-11 Nov 2018. It is on amulets, aromatherapy oils, aura photography, aura-soma, aura-chakra-analysis, ayurveda, Bioenergy products, books, perfume oils and fragrance lamps, gems, essences, energy and protective amulets, gemstone jewelry, Indian arts and crafts, wind chimes, crystals, classical singing bowls, herbs, crystal bowls, meditation music, magnetic therapy, nutritional supplements, natural cosmetics, ear candles, pendulums, pyramids

View Details

Peak-Tique Antiques & Collectibles Festival 2019
Date :
05 April 2019 - 06 April 2019
Venue :
TBA, Apex, United States
Description :

Peak-Tique Antiques & Collectibles Festival 2019 show will attract more exhibitors and what's more visitors to take an intrigue and direct partner and participate with each on the most recent business area improvements and gainful business openings in the different business.

View Details

Handmade In Britain 2018
Date :
09 November 2018 - 11 November 2018
Venue :
Chelsea Old Town Hall, London, United Kingdom
Description :

Handmade In Britain 2018 is one of the largest contemporary crafts and design fairs, And this event being in London, United Kingdom. The show will be held for a period of three days. This show will attract specialized and focused audiences who will have the opportunity to meet with industry professionals and key market regulators. Handmade In Britain 2018 is going to be held on 09-11 Nov 2018.

View Details

View More Gifts & Crafts Trade Shows



Disclaimer :

The information furnished has been collected from varied sources, and hence, is subject to change. To confirm the show schedule kindly contact the show organiser.







Trade Shows where Tradeindia participated




Organisers of Trade Shows

» Subscribe Newsletter

| | |
| --- | --- |
| | Subscribe to newsletter and get updated with upcoming trade shows, trade fairs, exhibitions and trade events worldwide. |