Comprehensive directory of trade shows, trade fairs, events & exhibitions
---
Reed Gift Fairs - Melbourne August 2018
| | | | | |
| --- | --- | --- | --- | --- |
| Show Start Date : 04 August 2018 | | Show End Date : 08 August 2018 | Frequency : Twice A Year | Open To : Trade Visitors |
| | | | | | |
| --- | --- | --- | --- | --- | --- |
| Venue Information : | Melbourne Convention and Exhibition Centre | City : | Melbourne | Country : | Australia |
Event Profile
Reed Gift Fairs - Melbourne August 2018 is a gift trade fair. Reed Gift Fairs - Melbourne August 2018 is going to be held on 04-08 August 2018 at Melbourne Exhibition Centre, Melbourne, Australia. The show provide an excellent opportunity for manufacturers, buyers, suppliers, key decision makers which is related to the field of fashion sectors and to connect and interact with the industry experts on new trends and latest change in the industry and expand business of both domestic as well as nationalized market.
---
Exhibitor Product profile
Exhibitor product profile are based on gift, home, fashion and jewelery, kitchen, outdoor, aromatherapy, artificial plants, flowers, bags, belts, hats, books, bridal accessories, candles, ceramics, children ranges, china, crystal, glassware, clocks and watches, crafts, crystals, decorative accessories, dinner, tableware, dolls, electronics, fashion accessories, food products, furniture, outdoor accessories, glassware, lamps, lights, leather goods, men gifts, napery, novelties, packaging, photo albums, prints, pictures, frames, promotional material, seasonal decorations, shop fittings, displays, souvenirs, stationery, greeting cards, statues, figurines, sunglasses, toys, wrapping paper, shop fittings and retail technology solutions, display systems, software, signage, smart cards, security and packaging.
---
Visitor Profile
The show will attract visitors like retailers, manufacturers, wholesalers, suppliers, traders, key decision makers, buyers, distributors, potential customers and much more.
---
ORGANISER(S)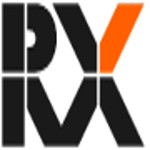 Reed Exhibitions Australia Pty Ltd.
Address :-Locked Bag 4500, Chatswood – 2067 (Australia)
Phone : 61-2-942225184/94222500/94222511/94222526/94222540/46/94222267/94222985
Upcoming Trade Shows In Gifts & Crafts Category
Tendances Creatives - Colmar 2018
Date :
15 November 2018 - 18 November 2018
Venue :
Parc Expo, Colmar, France
Description :

Tendances Creatives - Colmar 2018 is one of the biggest Creative Crafts and Trade Show. The show will be continuing for the duration of four days in Colmar, France. It provides exhibitors with optimal conditions for displaying their goods and the latest craft products, with effective business-to-business interaction in the sphere of technologies, and ideal opportunities for establishing new contacts.

View Details

The Festive Gift Fair 2018
Date :
15 November 2018 - 18 November 2018
Venue :
National Exhibition Centre(NEC), Birmingham, United Kingdom
Description :

The Festive Gift Fair 2018 is one of the biggest gift exhibition. The Festive Gift Fair 2018 to be held on 15-18 Nov 2018 at National Exhibition Centre (NEC), Birmingham, United Kingdom. Choose from thousands of affordable Christmas presents for everyone on your Christmas list. Shop with your friends and buy all your gifts, solve your entertaining dilemmas for the big feast, as well as buying treats for yourself.

View Details

Arte Padova 2018
Date :
16 November 2018 - 19 November 2018
Venue :
Padova Fiere , Padova, Italy
Description :

The visit of the exhibition, Arte Padova 2018 which this year certainly will not disappoint visitors for the quality and prestige of the participating galleries will be complemented theatrical performances, musical proposals, meetings with art experts and many other initiatives, to celebrate one of art fairs among the oldest in Italy. This event is going to be held on 16-19 Nov 2018 at Padova Fiere, Padova, Italy. This exhibition is golden opportunity for the art industry.

View Details

Finnish Craft and Design Fair 2018
Date :
16 November 2018 - 18 November 2018
Venue :
Tampere Exhibition and Sports Centre TESC, Tampere, Finland
Description :

Finnish Craft and Design Fair 2018 is Europe's largest fair event of the handicrafts and applied arts industry, attracting more and more fair guests to Tampere. The most anticipated handicrafts fair will be held at the Tampere Exhibition and Sports Centre from 16-18 November 2018 for the 22nd time. The fair will attract more and more visitors as well exhibitors to participate and direct conversation with each other to make advanced its in the global markets.

View Details

Mode Heim Handwerk 2018
Date :
03 November 2018 - 11 November 2018
Venue :
Messe Essen, Essen, Germany
Description :

Mode Heim Handwerk 2018 is The Big Consumer Fair for the Whole Family. The show will be continuing for the duration of nine days in Essen, Germany. The show will attract more and more exhibitors as well visitors to participate and direct connect and interact with one other on the most recent market and lucrative business opportunities in the respective field and explore and expand their business in the global market.

View Details

View More Gifts & Crafts Trade Shows



Disclaimer :

The information furnished has been collected from varied sources, and hence, is subject to change. To confirm the show schedule kindly contact the show organiser.







Trade Shows where Tradeindia participated




Organisers of Trade Shows

» Subscribe Newsletter

| | |
| --- | --- |
| | Subscribe to newsletter and get updated with upcoming trade shows, trade fairs, exhibitions and trade events worldwide. |