Comprehensive directory of trade shows, trade fairs, events & exhibitions
---
Interphex Japan 2018

| | | | | |
| --- | --- | --- | --- | --- |
| Show Start Date : 27 June 2018 | | Show End Date : 29 June 2018 | Frequency : Annual | Open To : Trade Visitors |

| | | | | | |
| --- | --- | --- | --- | --- | --- |
| Venue Information : | Tokyo Big Sight | City : | Tokyo | Country : | Japan |
Event Profile
The Interphex Japan 2018 is International Pharmaceutical, Cosmetic and Detergent R&D Manufacturing Technology Expo and Conference. This event will be held on 27-29 June 2018 in Tokyo, Japan. Covering the whole process of Pharmaceutical R&D and Manufacturing (from all kinds of equipment, lab devices, contract services, packaging to other total solutions), It is firmly established as the one and only business platform where the whole Japanese pharmaceutical industry gets together. Evaluated as a substantial way to expand business in the Japanese market, the show has been continuing its growth for more than 20 years. Exhibit here and grab your chance in the world's second largest pharmaceutical market.
---
Exhibitor Product profile
More and more exhibitors of the show will exhibit their latest and advanced products and services including Materials processing machinery, Materials processing equipment, Material filling, Material supplies, transfer equipment, packaging machinery, packaging equipment, printing machinery, printing equipment, sterilizing equipment, process inspection, testing equipment, laboratory measurement, analysis equipment, bio equipment computer systems, factory equipment, factory plant engineering and outsourcing services.
---
Visitor Profile
The show will attract more and more visitors like Manufacturing Technology, R&D, Product Quality Control, Factory Control, Purchasing Facilities, Information Technology and much more.
---
ORGANISER(S)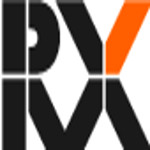 Reed Exhibitions Japan Ltd.
Address :-18F Shinjuku-Nomura Bldg., 1-26-2 Nishishinjuku, Shinjuku-ku, Tokyo – 163-0570 (Japan)
Phone : 81-3-33498501/33498502/33498519
Upcoming Trade Shows In Machinery Category
Houstex Expo 2019
Date :
26 February 2019 - 28 February 2019
Venue :
George R. Brown Convention Center, Houston, United States
Description :

Houstex Expo 2019 has brought together manufacturing equipment buyers and sellers to interact and discuss production issues. These face-to-face interactions allow Texas manufacturers to see the latest technology in action and build trust in their suppliers. The event is going to held on 26-28 Feb 2019 at George R. Brown Convention Center, Houston, United States of America. Manufacturing is experiencing a tremendous expansion of growth and innovation. The show provides the means to fuel and strengthen that expansion. It is an immersive experience, featuring hundreds of exhibitors highlighting the latest manufacturing technologies, and new interactive opportunities. Attendees will enjoy scores of new product demonstrations, hear experts share insights on industry trends, and make connections that can take their company to the next level.

View Details

Fort Worth Home & Garden Show 2018
Date :
17 August 2018 - 19 August 2018
Venue :
Fort Worth Convention Center (FWCC), Fort Worth, United States
Description :

Fort Worth Home & Garden Show 2018 is the most auspicious trade fair for the Architectural Designing and Gardening Landscaping Services Industry. This event will be continuing for the duration of three days in Fort Worth, United States of America. The very best place to see, touch, try out and learn about products and services for your home and garden needs. Lots of visitors will participate to gain valuable experienced knowledge and innovative ideas to make advanced their business in the global network.

View Details

Euro Expo Troms 2018
Date :
24 October 2018 - 25 October 2018
Venue :
TBA, Troms, Norway
Description :

Euro Expo Troms 2018 is one the most popular industrial fair. Euro Expo Troms 2018 to be held on 24-25 Oct 2018 in Troms, Norway. To accomplish this, we are building the regional Industry Trade Shows close to your clientele. The visiting companies just need to put a few hours to be able to meet you at EURO EXPO's Industrial Fair. The fair offers visitors a superb opportunity to find out more about the status of technology in this dynamic industry and to directly establish contacts with potential partners.

View Details

Annual Dallas Home & Garden Show 2018
Date :
07 September 2018 - 09 September 2018
Venue :
Dallas Market Center, Dallas, United States
Description :

Annual Dallas Home & Garden Show 2018 is going to be held for a period of three days in Dallas, United States of America. It is one of the most prestigious show for the Architectural Designing and Gardening Landscaping Services Industry. At the show, you will get a unique chance to display their most recent products and new developments in the show and increase and expand their business in all around the world.

View Details

Farma Forum + Cosmetica Forum 2019
Date :
27 March 2019 - 28 March 2019
Venue :
TBA, Madrid, Spain
Description :

Farma Forum + Cosmetica Forum 2019 is being taken place from 27-28 March 2019 at Madrid. The show is an ideal stage where you can promote your latest beauty products in the international markets and expand your business at the large scale. It brings together professionals, industry leaders and experts to share valuable experienced knowledge and innovative ideas to make advanced this sector in the global market.

View Details

View More Machinery Trade Shows



Disclaimer :

The information furnished has been collected from varied sources, and hence, is subject to change. To confirm the show schedule kindly contact the show organiser.







Trade Shows where Tradeindia participated




Organisers of Trade Shows

» Subscribe Newsletter

| | |
| --- | --- |
| | Subscribe to newsletter and get updated with upcoming trade shows, trade fairs, exhibitions and trade events worldwide. |