Comprehensive directory of trade shows, trade fairs, events & exhibitions
---
100% Design South Africa 2017

| | | | | |
| --- | --- | --- | --- | --- |
| Show Start Date : 09 August 2017 | | Show End Date : 13 August 2017 | Frequency : Annual | Open To : Trade Visitors |

| | | | | | |
| --- | --- | --- | --- | --- | --- |
| Venue Information : | Gallagher Convention Centre | City : | Johannesburg | Country : | South Africa |
Event Profile
Having launched in August 2014, 100% Design South Africa is a high-end curated showcase of the most inspirational designs and designers. Set to take place alongside Decorex Johannesburg each year, 100% Design South Africa is the perfect platform for South African and international furniture, lighting, interiors, fabrics and product design, covering the residential, hospitality and office industries. This year 100% Design takes place from 09 – 13 August 2017 at Gallagher Convention Centre, Johannesburg, South Africa. Exhibitors will get a unique platform and opportunity to showcase their products and services in front of a vast range of visitors which will help them to take their business to a new high.
---
Exhibitor Product profile
100% Design South Africa successfully features a dynamic curated mix of leading South African and international brands, design companies, cutting edge designers and fine artisans aimed at bringing in a top calibre of clients from the trade and public who demand high-end design products.
---
Visitor Profile
The show draws affluent and influential visitors from the design-savvy public who shop at the show as well as trade visitors including interior designers, architects, agents, retailers, designers, hospitality buyers.
---
ORGANISER(S)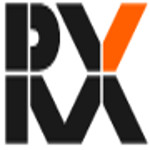 Thebe Reed Exhibitions (Pty) Ltd.
Show Project Manager(s)

Ms. Jacquie Myburgh Chemaly
Ms. Angela Chatfield
Address :-Bryanston, Culross on Main Office Park, 34 Culross Road, Pretoria – 2054 (South Africa)
Phone : 27-11-5498300
Upcoming Trade Shows In Textiles & Fabrics Category
Gingerbread Arts & Crafts Show - Blaine October 2018
Date :
12 October 2018 - 14 October 2018
Venue :
Northtown Mall, Blaine, United States
Description :

Gingerbread Arts & Crafts Show - Blaine October 2018 is one of the premier exhibition for Art and Craft. The show will be continuing for the duration of three days in Blaine, Minnesota, United States of America. The show will attract variant guests also as exhibitors to participate and direct discussion with one another on the foremost recent market innovations and remunerative business opportunities within the individual field.

View Details

Gingerbread Arts & Crafts Show - Blaine November 2018
Date :
09 November 2018 - 11 November 2018
Venue :
Northtown Mall, Blaine, United States
Description :

Gingerbread Arts & Crafts Show - Blaine November 2018 is one of the premier exhibition for Art and Craft. The show will be continuing for the duration of three days in Blaine, Minnesota, United States of America. The show will attract variant guests also as exhibitors to participate and direct discussion with one another on the foremost recent market innovations and remunerative business opportunities within the individual field.

View Details

Gingerbread Arts & Crafts Show Burnsville - April 2018
Date :
20 April 2018 - 22 April 2018
Venue :
Burnsville Center, Burnsville, United States
Description :

Gingerbread Arts & Crafts Show Burnsville - April 2018 is the premier exhibition for Arts and Crafts. The show will be held on 20-22 April 2018 in Burnsville, Minnesota, United States of America. The show is a perfect platform for the end users, professionals and experts related with the field to experience the new developments and opportunities presented at the show.

View Details

Norfolk Antique & Collectors Fair July 2018
Date :
14 July 2018 - 15 July 2018
Venue :
Norfolk Showground, Norwich, United Kingdom
Description :

Norfolk Antique & Collectors Fair July 2018 is one of the best exhibition of its kind. Norfolk Antique & Collectors Fair 2018 is going to be held on 14-15 July 2018 in Norwich, Norfolk, United Kingdom. The show will invite immeasurable guests likewise as exhibitors to participate and direct face to face communication with one another on the foremost recent market innovations and profitable business opportunities within the respective industry.

View Details

Interior Expo Estonia 2018
Date :
20 April 2018 - 22 April 2018
Venue :
Estonian Fairs Centre, Tallinn, Estonia
Description :

Interior Expo Estonia 2018 is an invaluable tool for interior designers, retailers and manufacturers featuring colour forecasts, emerging product finishes, future fabric and industry themes that will effect the industry. Interior Expo Estonia 2018 will be held on 20-22 Apr 2018 in Tallinn, Estonia.

View Details

View More Textiles & Fabrics Trade Shows



Disclaimer :

The information furnished has been collected from varied sources, and hence, is subject to change. To confirm the show schedule kindly contact the show organiser.







Trade Shows where Tradeindia participated




Organisers of Trade Shows

» Subscribe Newsletter

| | |
| --- | --- |
| | Subscribe to newsletter and get updated with upcoming trade shows, trade fairs, exhibitions and trade events worldwide. |