Comprehensive directory of trade shows, trade fairs, events & exhibitions
---
Vienna Autoshow 2019

| | | | | |
| --- | --- | --- | --- | --- |
| Show Start Date : 10 January 2019 | | Show End Date : 13 January 2019 | Frequency : Annual | Open To : Trade Visitors And General Public |

| | | | | | |
| --- | --- | --- | --- | --- | --- |
| Venue Information : | Messe Wien Exhibition & Congress Center | City : | Vienna | Country : | Austria |
Event Profile
The Vienna Autoshow is Austria's hottest and only show to present the newest cars. Vienna Autoshow takes place every year in the middle of January, and simmers in the blood of every auto fan. More and more petrol brothers and sisters enjoy looking over high polished chrome and the smell of new interior and stimulating leather. Special lighting and a great scene awaits, with various new cars, all readily available on the market in austria to look, feel, and own. This event is going to be held on 10-13 Jan 2019 at Messe Wien Exhibition & Congress Center, Vienna, Austria.
---
Exhibitor Product profile
Profile of exhibit based on General automobile, automotive engineering, subcontracting, suppliers & partners, automobile, commercial vehicles, motorcycle and bicycle.
---
Visitor Profile
Visitors like Executives & businessmen, overseas buyers, automobile professionals, corporate buyers, ceo, decision makers, transport operators, engineers, technicians, media and press.
---
ORGANISER(S)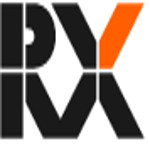 Reed Exhibitions Messe Wien
Address :-Postfach 277, Wien – 1021 (Austria)
Phone : 43-1-72720226/72720376/43-662-4477146
Upcoming Trade Shows In Transportation Category
PBExpo 2019
Date :
13 March 2019 - 14 March 2019
Venue :
Fort Lauderdale Convention Center, Fort Lauderdale, United States
Description :

PBExpo 2019 will be held on 13-14 March 2019 in Fort Lauderdale, United States of America. Bringing together buyers and sellers in the aviation, aerospace and defense supply chain is the ultimate goal of PartsBase. In addition to providing efficient ecommerce solutions for buying and selling. Increase your companies exposure and bottom line. PartsBase advertising has paved the way for companies to be recognized as leaders in their industry with our online ads.

View Details

Lake Home & Cabin Show Madison 2019
Date :
25 January 2019 - 27 January 2019
Venue :
Alliant Energy Center, Madison, United States
Description :

Lake Home & Cabin Show Madison 2019 is a celebration of everything about a dream lake home or cabin. Lake Home & Cabin Show Madison is going to be held on 25-27 Jan 2019 in Madison, Wisconsin, United States of America. Lake Home & Cabin Show is Wisconsin's Only show which is specializes in vacation homes and the second home lifestyle. Whether you already own a second home, hope to someday own one or just want to immerse yourself in the warm decor and passion of the "up north" atmosphere you'll want to start every year with a trip to the Lake Home & Cabin Show.

View Details

Lake Home & Cabin Show Minneapolis 2019
Date :
15 February 2019 - 17 February 2019
Venue :
Minneapolis Convention Center, Minneapolis, United States
Description :

Lake Home & Cabin Show Minneapolis 2019 is a celebration of everything about a dream lake home or cabin. Lake Home & Cabin Show-Minneapolis 2019 is going to be held on 15-17 Feb 2019 at Minneapolis Convention Center, Minneapolis. This show is the best in the category of home and cabin show. Whether you already own a second home, hope to someday own one or just want to immerse yourself in the warm decor and passion of the up north atmosphere you'll want to start every year with a trip to the Lake Home & Cabin Show.

View Details

PARAGIELDA 2019
Date :
12 October 2019 - 13 October 2019
Venue :
Targi Kielce, Kielce, Poland
Description :

PARAGIELDA 2019 is a very good and big show which is being held during 12-13 Oct 2019 in Targi Kielce. The exhibition, in addition to a wide range of specialist equipment will abound in numerous exciting shows, trainings sessions and competitions. The show will facilitate comfortable conditions and effective use of recourses for top-level officials and other countries while working at the exhibition.

View Details

M&CCE - Marine & Coastal Civil Engineering 2019
Date :
11 September 2019 - 12 September 2019
Venue :
NEC Birmingham, Birmingham, United Kingdom
Description :

M&CCE - Marine & Coastal Civil Engineering 2019 will be taken place during 11-12 Sept 2019 at Birmingham. The event will give you exposure to an audience of over 2,000 professionals working in hard engineering, coastal and river management, subsea engineering, and flood risk authorities as well as established names and the opportunity to talk to these highly targeted visitors on a face-to-face basis.

View Details

View More Transportation Trade Shows



Disclaimer :

The information furnished has been collected from varied sources, and hence, is subject to change. To confirm the show schedule kindly contact the show organiser.







Trade Shows where Tradeindia participated




Organisers of Trade Shows

» Subscribe Newsletter

| | |
| --- | --- |
| | Subscribe to newsletter and get updated with upcoming trade shows, trade fairs, exhibitions and trade events worldwide. |