Comprehensive directory of trade shows, trade fairs, events & exhibitions
---
Bakers Technology Fair 2019

| | | | | |
| --- | --- | --- | --- | --- |
| Show Start Date : 05 July 2019 | | Show End Date : 07 July 2019 | Frequency : Annual | Open To : Trade Visitors |

| | | | | | |
| --- | --- | --- | --- | --- | --- |
| Venue Information : | Codissia Trade Fair Complex | City : | Coimbatore | Country : | India |
Event Profile
The "Bakers Technology Fair" will facilitate display of a wide range of products and services offered to the baking and confectionery industry. The Bakers Technology Fair will help all category of bakery and confectionery product manufacturers to find smarter solutions for their business under one roof. It enables professional visitors to find first-hand information on latest developments, trends and technology that could simplify work and increase productivity and profits.
---
Exhibitor Product profile
Exhibitor product profile based on Bakery equipment and technology, Bread slicers & dough dividers, Chocolate & finishing ingredients, Coffee vending , Confectionery Equipment, Dairy, Dough sheeters, Flour Sifter, Ice cream machine, Cookie manufacturing machines, Food display counters, Planetary mixers, Kitchen equipment, Ovens (convection, rotary, deck and rack), Partly baked and finished products.
---
Visitor Profile
Visitors like Artisan bakeries, Biscuit & cookie producers, Bakery chains, FMCG, Corporate houses, Food technology & catering schools, Gourmet business, Home bakers, Hotels, resorts & clubs, Retail outlets/Malls/Hyper Market, Snack producers, Stand alone Bakeries, Trade Association, Restaurant & Other relevant business visitors.
---
ORGANISER(S)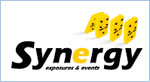 Synergy Exposures and Events India Pvt. Ltd.
| | |
| --- | --- |
| Show Project Manager(s) | Ms. S. Savitha (+919380220533) |
Address :-276/1, Anjaneyar Kovil Street, Vengaivasal, Chennai – 600126 (India)
Phone : 91-44-22780045/22780776
Upcoming Trade Shows In Machinery Category
PBExpo 2019
Date :
13 March 2019 - 14 March 2019
Venue :
Fort Lauderdale Convention Center, Fort Lauderdale, United States
Description :

PBExpo 2019 will be held on 13-14 March 2019 in Fort Lauderdale, United States of America. Bringing together buyers and sellers in the aviation, aerospace and defense supply chain is the ultimate goal of PartsBase. In addition to providing efficient ecommerce solutions for buying and selling. Increase your companies exposure and bottom line. PartsBase advertising has paved the way for companies to be recognized as leaders in their industry with our online ads.

View Details

Houstex Expo 2019
Date :
26 February 2019 - 28 February 2019
Venue :
George R. Brown Convention Center, Houston, United States
Description :

Houstex Expo 2019 has brought together manufacturing equipment buyers and sellers to interact and discuss production issues. These face-to-face interactions allow Texas manufacturers to see the latest technology in action and build trust in their suppliers. The event is going to held on 26-28 Feb 2019 at George R. Brown Convention Center, Houston, United States of America. Manufacturing is experiencing a tremendous expansion of growth and innovation. The show provides the means to fuel and strengthen that expansion. It is an immersive experience, featuring hundreds of exhibitors highlighting the latest manufacturing technologies, and new interactive opportunities. Attendees will enjoy scores of new product demonstrations, hear experts share insights on industry trends, and make connections that can take their company to the next level.

View Details

Euro Expo Troms 2018
Date :
24 October 2018 - 25 October 2018
Venue :
TBA, Troms, Norway
Description :

Euro Expo Troms 2018 is one the most popular industrial fair. Euro Expo Troms 2018 to be held on 24-25 Oct 2018 in Troms, Norway. To accomplish this, we are building the regional Industry Trade Shows close to your clientele. The visiting companies just need to put a few hours to be able to meet you at EURO EXPO's Industrial Fair. The fair offers visitors a superb opportunity to find out more about the status of technology in this dynamic industry and to directly establish contacts with potential partners.

View Details

Korea Pack 2020
Date :
14 April 2020 - 17 April 2020
Venue :
KINTEX - Korea International Exhibition Center, Goyang, Korea South
Description :

Korea Pack 2020 is an international Packaging Exhibition. Korea Pack 2020 to be held on 14-17 April 2020. The 22nd International Packaging Exhibition is one biggest event in korea which help to show and develop the products on packaging products and machinery. This event help to develop their business in the packing field.

View Details

Ecological Office & Ecological Factory Expo 2019
Date :
29 May 2019 - 31 May 2019
Venue :
Tokyo Big Sight, Tokyo, Japan
Description :

Ecological Office & Ecological Factory Expo 2019 is a professional exhibition of energy-saving and power-saving measures. All energy-saving products of office buildings and factories for exhibitors under one roof. Person of affairs, facilities management and the environment of the company with the challenge from across the country attended, active negotiations such as the introduction of consultation and comparison of products and exhibitors will be held. It will be a place of great sales expansion and new business development, please also exhibited at your company by all means.

View Details

View More Machinery Trade Shows



Disclaimer :

The information furnished has been collected from varied sources, and hence, is subject to change. To confirm the show schedule kindly contact the show organiser.







Trade Shows where Tradeindia participated




Organisers of Trade Shows

» Subscribe Newsletter

| | |
| --- | --- |
| | Subscribe to newsletter and get updated with upcoming trade shows, trade fairs, exhibitions and trade events worldwide. |