Comprehensive directory of trade shows, trade fairs, events & exhibitions
---
GASTRO IVENT 2020

| | | | | |
| --- | --- | --- | --- | --- |
| Show Start Date : 09 February 2020 | | Show End Date : 11 February 2020 | Frequency : Biennial | Open To : Trade Visitors |

| | | | | | |
| --- | --- | --- | --- | --- | --- |
| Venue Information : | Messe Bremen | City : | Bremen | Country : | Germany |
Event Profile
GASTRO IVENT 2020 is the ideal and logical complement to our established fish trade fair fish international. We create for restaurants and large consumers direct added value and look forward to the new format with which we dare to look outside the box. This event will be continuing for the duration of three days in Bremen. Germany. The fair is aimed at chefs, restaurant owners and hotels and caterers, caterers and those responsible for the food and beverage purchasing managers in the respective companies.
---
Exhibitor Product profile
The exhibitors of the show will exhibit their most recent products and services such as Kitchen and Dining Rooms, Equipment for Bars and Cafes, Dishes and Utensils, Design and Finish of the Interior, Furniture for Hotels, Restaurants and Clubs, Textile and Uniforms, Sound, Light and Project Equipment, Equipment for Billiards and Casinos, Equipment for Bathrooms and Fitness, Automated Control, Cash and Payment Systems, Personnel Recruitment and Professional Cleaning.
---
Visitor Profile
Visitors like restaurants, cafes, bars, hotels, entertainment complexes, Head of confectioneries, bakeries, meat and fish processing factories, Representatives of tourist agencies, sanatoriums, health centre, Representatives of cleaning companies and laundries, Specialists of interior design, Representatives from Ministries, Embassies, Advertising agencies, press and much more.
---
ORGANISER(S)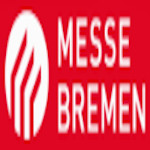 Messe Bremen - WFB Wirtschaftsforderung Bremen GmbH
Address :-Findorffstraße 101, Bremen – 28215 (Germany)
Phone : 49-421-35050/3505206/3505405/3505260/3505283
Upcoming Trade Shows In Home Supplies Category
Mode Heim Handwerk 2018
Date :
03 November 2018 - 11 November 2018
Venue :
Messe Essen, Essen, Germany
Description :

Mode Heim Handwerk 2018 is The Big Consumer Fair for the Whole Family. The show will be continuing for the duration of nine days in Essen, Germany. The show will attract more and more exhibitors as well visitors to participate and direct connect and interact with one other on the most recent market and lucrative business opportunities in the respective field and explore and expand their business in the global market.

View Details

HKTDC Hong Kong Optical Fair 2018
Date :
07 November 2018 - 09 November 2018
Venue :
Hong Kong Convention and Exhibition Centre, Hong Kong, Hong Kong S.A.R.
Description :

With the strong possibility of more and more buyers, HKTDC Hong Kong Optical Fair 2018 takes place at the Hong Kong Convention and Exhibition Centre from 07-09 November, 2018 deliver great opportunities to optical industry players. Attendance records are regularly broken for this stellar event, which delivered more and more buyers from different countries and regions to more exhibitors in the 2017 fair.

View Details

Baltshop Balthotel Baltgastro 2018
Date :
08 November 2018 - 10 November 2018
Venue :
Lithuanian Exhibition and Convention Centre (LITEXPO), Vilnius, Lithuania
Description :

Baltshop Balthotel Baltgastro 2018 is Exhibition of Shop, Hotel and Restaurant Supplies and Groceries. Baltshop Balthotel Baltgastro 2018 to be held on 08-10 Nov 2018. It is on Kitchen and Dining Rooms, Equipment for Bars and Cafes, Dishes and Utensils, Design and Finish of the Interior, Furniture for Hotels, Restaurants and Clubs, Textile and Uniforms, Sound, Light and Project Equipment, Equipment for Billiards and Casinos, Equipment for Bathrooms and Fitness, Automated Control, Cash and Payment Systems, Personnel Recruitment, Professional Cleaning.

View Details

Finnish Craft and Design Fair 2018
Date :
16 November 2018 - 18 November 2018
Venue :
Tampere Exhibition and Sports Centre TESC, Tampere, Finland
Description :

Finnish Craft and Design Fair 2018 is Europe's largest fair event of the handicrafts and applied arts industry, attracting more and more fair guests to Tampere. The most anticipated handicrafts fair will be held at the Tampere Exhibition and Sports Centre from 16-18 November 2018 for the 22nd time. The fair will attract more and more visitors as well exhibitors to participate and direct conversation with each other to make advanced its in the global markets.

View Details

Piscine Global 2018
Date :
13 November 2018 - 16 November 2018
Venue :
Eurexpo, Lyon, France
Description :

Piscine Global 2018 is an International Exhibition for Spas and Private Swimming Pools. This event will be held on four days in Lyon, France. It brings together manufacturers, leading innovations from the industry and their distributors/ retailers, pool and spa builders/ fitters, architects, landscape architects, specifiers, private and public authorities. With more than 600 exhibitors from 35 countries and 1167 brands represented, Piscine Global showcases the sector's most comprehensive offering to 18,000 visitors from 90 countries.

View Details

View More Home Supplies Trade Shows



Disclaimer :

The information furnished has been collected from varied sources, and hence, is subject to change. To confirm the show schedule kindly contact the show organiser.







Trade Shows where Tradeindia participated




Organisers of Trade Shows

» Subscribe Newsletter

| | |
| --- | --- |
| | Subscribe to newsletter and get updated with upcoming trade shows, trade fairs, exhibitions and trade events worldwide. |