Comprehensive directory of trade shows, trade fairs, events & exhibitions
---
COSMEX 2018

| | | | | |
| --- | --- | --- | --- | --- |
| Show Start Date : 30 October 2018 | | Show End Date : 01 November 2018 | Frequency : Annual | Open To : Trade Visitors |

| | | | | | |
| --- | --- | --- | --- | --- | --- |
| Venue Information : | BITEC | City : | Bangkok | Country : | Thailand |
Event Profile
COSMEX 2018 is the ASEAN's Only Exhibition on Manufacturing Technologies, Machinery, Packaging & ODM/OEM Services for Cosmetics, Personal Care & Dietary Supplement Products. This show will draw specially and focused accumulating who can have the chance to satisfy with enterprise masters and key market controllers. It will allow you to meet new and present customers correctly chasing down new vendors.
---
Exhibitor Product profile
Accessories, Automation, Contract Manufacturer (OEM/ODM), Devices, Design, Labeling, Machinery, Packaging, Private Label Manufacturer, Processing Equipment, Turnkey Service, Aerosol Filing Service and Dietary Supplement Manufacturer.
---
Visitor Profile
Manufacturer: Perfumery, Cosmetics, Hair Products, Nail products, Third-Party Manufacturer(ODM, OEM), Personal Care Products, Toiletries, Dietary Supplement. Brand Owner : Aesthetic and Wellness Center, Beauty Salon, Spa, Department Store, Hotel, Hypermarket, Chain Store, Supermarket. Importer/ Distributor/ Agent
---
ORGANISER(S)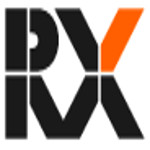 Reed Tradex Company
Address :-32nd Floor, Sathorn Nakorn Tower, 100/68-69 North Sathon Road, Silom, Bangrak, Bangkok – 10500 (Thailand)
Phone : 66-2-6867222
Upcoming Trade Shows In Chemicals Category
Esoteric Fair-Munchen 2018
Date :
09 November 2018 - 11 November 2018
Venue :
Lowenbraukeller, Munchen, Germany
Description :

Esoteric Fair-Munchen 2018 is Esoteric Fair. Esoteric Fair-Munchen 2018 to be held on 09-11 Nov 2018. It is on amulets, aromatherapy oils, aura photography, aura-soma, aura-chakra-analysis, ayurveda, Bioenergy products, books, perfume oils and fragrance lamps, gems, essences, energy and protective amulets, gemstone jewelry, Indian arts and crafts, wind chimes, crystals, classical singing bowls, herbs, crystal bowls, meditation music, magnetic therapy, nutritional supplements, natural cosmetics, ear candles, pendulums, pyramids

View Details

Lab & Test Asia 2019
Date :
12 June 2019 - 15 June 2019
Venue :
Bangkok International Trade & Exhibition Centre (BITEC), Bangkok, Thailand
Description :

Lab & Test Asia 2019 is an International Laboratory Equipment, Instrumentation, Test and Measurement and Quality Control Exhibition. Lab & Test Asia 2019 to be held on 12-15 June 2019. In this events lots of new and latest laboratory and scientific products are going to exhibit. The exhibitor having a best chance to explore and develop the business opportunities. The event also more visitors and exhibitor to attend this show and best platform to develop the industry.

View Details

Interplast - Interpackprint Kenya 2018
Date :
02 November 2018 - 04 November 2018
Venue :
Sarit Expo Centre, Nairobi, Kenya
Description :

Interplast - Interpackprint Kenya 2018 is a International Trade Exhibition on Plastics & Polymers, Packaging & Converting, Printing & Paper Industries. The exhibition will be held from 02-04 Nov 2018, at Sarit Expo Centre, Nairobi, Kenya. The Exhibition will attract exhibitors from around 20 countries and visitor from 14 African countries including : Tanzania, South Africa, Congo, Sudan, Uganda, Rwanda, Botswana, Nigeria, etc.

View Details

Coating & Paint Asia 2018
Date :
11 December 2018 - 13 December 2018
Venue :
Karachi Expo Centre, Karachi, Pakistan
Description :

Coating & Paint Asia 2018 international trade exhibition is scheduled in 11-13 December 2018 at Karachi Expo Centre, Pakistan. Coating & Paint Asia 2018 international trade exhibition is the ideal platform to launch new products, establish your position in the market and achieve greater brand recognition, in addition to being an excellent forum for creating new business opportunities, fostering new contacts and expanding commercial relationships with key people within the industry. The exhibitors represent the most important companies in the industry, including paint application systems, industrial coatings, cabinets for applying powdered paint, recovery equipment, curing ovens, dust collectors, technology for the handling of finishes, corrosion control and prevention, among others.

View Details

Motorclassica 2018
Date :
12 October 2018 - 14 October 2018
Venue :
Royal Exhibition Building , Melbourne, Australia
Description :

Motorclassica 2018 is the most prestigious international classic, vintage and veteran car event. The show will be held on 12-14 Oct 2018 in Melbourne, Australia. It has become Australasia's premier event for the classic, vintage and veteran motoring movement, attracting the most beautiful and prestigious classic cars from collections around Australia and the World. Admired by more than 21,000 affluent and discerning enthusiasts, Motorclassica, held at the iconic Royal Exhibition Building, Melbourne, incorporates a number of events into one three-day celebration of classic motoring.

View Details

View More Chemicals Trade Shows



Disclaimer :

The information furnished has been collected from varied sources, and hence, is subject to change. To confirm the show schedule kindly contact the show organiser.







Trade Shows where Tradeindia participated




Organisers of Trade Shows

» Subscribe Newsletter

| | |
| --- | --- |
| | Subscribe to newsletter and get updated with upcoming trade shows, trade fairs, exhibitions and trade events worldwide. |