Comprehensive directory of trade shows, trade fairs, events & exhibitions
---
COSMEX 2019

| | | | | |
| --- | --- | --- | --- | --- |
| Show Start Date : 05 November 2019 | | Show End Date : 07 November 2019 | Frequency : Annual | Open To : Trade Visitors |

| | | | | | |
| --- | --- | --- | --- | --- | --- |
| Venue Information : | BITEC | City : | Bangkok | Country : | Thailand |
Event Profile
COSMEX 2019 is the ASEAN's Only Exhibition on Manufacturing Technologies, Machinery, Packaging & ODM/OEM Services for Cosmetics, Personal Care & Dietary Supplement Products. This show will draw specially and focused accumulating who can have the chance to satisfy with enterprise masters and key market controllers. It will allow you to meet new and present customers correctly chasing down new vendors.
---
Exhibitor Product profile
Profile of exhibit based on Accessories, Automation, Contract Manufacturer (OEM/ODM), Devices, Design, Labeling, Machinery, Packaging, Private Label Manufacturer, Processing Equipment, Turnkey Service, Aerosol Filing Service and Dietary Supplement Manufacturer.
---
Visitor Profile
Visitors like Manufacturer: Perfumery, Cosmetics, Hair Products, Nail products, Third-Party Manufacturer(ODM, OEM), Personal Care Products, Toiletries, Dietary Supplement. Brand Owner : Aesthetic and Wellness Center, Beauty Salon, Spa, Department Store, Hotel, Hypermarket, Chain Store, Supermarket. Importer/ Distributor/ Agent.
---
ORGANISER(S)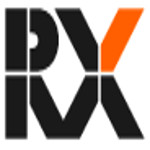 Reed Tradex Company
Address :-32nd Floor, Sathorn Nakorn Tower, 100/68-69 North Sathon Road, Silom, Bangrak, Bangkok – 10500 (Thailand)
Phone : 66-2-6867222
Upcoming Trade Shows In Chemicals Category
China Import And Export Fair - Phase 2 2019
Date :
23 April 2019 - 27 April 2019
Venue :
China Import & Export Fair Pazhou Complex, Guangzhou, China
Description :

China Import And Export Fair - Phase 2 2019 has been set up especially for international exhibitors since the much more session. It has been proven by the previous more sessions that the International Pavilion of Canton Fair has become the best trade platform for international enterprises to explore Chinese market.

View Details

Oil Extraction. Refining. Chemistry 2019
Date :
22 October 2019 - 24 October 2019
Venue :
Expo-Volga Exhibition Centre, Samara, Russia
Description :

Oil Extraction. Refining. Chemistry 2019 is oil and gas Exhibition. The show will be held on 22-24 Oct 2019 in Samara, Russia. At the show, you will get a novel probability to show their most up-to-date merchandise and new developments ahead of wide selection of attendees in the show. The show will give associate auspicious opportunities for the related industries to debate concerning new trends and latest innovation within the trade.

View Details

3P - Plas Print Pack Pakistan 2020
Date :
06 March 2020 - 08 March 2020
Venue :
Karachi Expo Centre, Karachi, Pakistan
Description :

3P - Plas Print Pack Pakistan 2020 aims to provide a unique networking platform for key industrial players. 3P - Plas Print Pack Pakistan 2020 to be held on 06-08 Mar 2020 at Lahore Expo Centre, Pakistan. PLAS PRINT PACK PAKISTAN 2020 is therefore committed to build new as well as stronger business alliances between Pakistan and the rest of the world through an interactive showcase of cutting-edge tools and equipment, synergy of allied services for more networking opportunities and, most importantly, quality attendance of trade visitors from international and regional countries.

View Details

Clean Air Technology Expo 2019
Date :
11 September 2019 - 12 September 2019
Venue :
NEC Birmingham, Birmingham, United Kingdom
Description :

Clean Air Technology Expo 2019 is one of the most efficient, effective and successful marketing activities available to you. Having a presence at the Air Contamination Expo will give you exposure to an audience of over 2,000, containing environmental authorities and specialists, consultants, regulators, business owners, engineers and council members, as well as established names and the opportunity to talk to these highly targeted visitors on a face-to-face basis.

View Details

Electricity Pakistan 2020
Date :
19 March 2020 - 21 March 2020
Venue :
Lahore Expo Centre, Lahore, Pakistan
Description :

Electricity Pakistan will become Pakistan premier exhibition for Energy, Storage and Power industry. It is a dedicated platform for manufacturers, suppliers, distributors, users and energy storage solutions providers. The inaugural edition will takes place at Lahore Expo Centre from 19-21 March 2020. Participants from governments, utilities, independent energy producers, energy storage products manufacturers, consulting companies, associate as well as other related sectors are invited to discuss applications, opportunities and challenges for energy, storage and power sector.

View Details

View More Chemicals Trade Shows



Disclaimer :

The information furnished has been collected from varied sources, and hence, is subject to change. To confirm the show schedule kindly contact the show organiser.







Trade Shows where Tradeindia participated




Organisers of Trade Shows

» Subscribe Newsletter

| | |
| --- | --- |
| | Subscribe to newsletter and get updated with upcoming trade shows, trade fairs, exhibitions and trade events worldwide. |