Comprehensive directory of trade shows, trade fairs, events & exhibitions
---
Fastener Fair - Mexico 2018

| | | | | |
| --- | --- | --- | --- | --- |
| Show Start Date : 20 June 2018 | | Show End Date : 21 June 2018 | Frequency : Annual | Open To : Trade Visitors |

| | | | | | |
| --- | --- | --- | --- | --- | --- |
| Venue Information : | Centro Banamex | City : | Mexico | Country : | Mexico |
Event Profile
Fastener Fair - Mexico 2018 is recognized as one of the largest platform for exhibiting various fastener and hardware items. Fastener Fair - Mexico 2018 to be held on 20-21 June 2018 in Mexico. Fastener Fair Mexico is a new event dedicated to the Fastener and Fixing industry that offers a perfect business platform for trade professionals to establish both commercial partnerships and new contacts within Latin America.
---
Exhibitor Product profile
Profile of exhibit based on Automotive Tools, Power Tools, Construction Tools, Woodworking Tools, Mobility, Metal Working Tools, Metal Working Accessories, Air Tools, Air Accessories, Tape, Gloves, Safety Products, Electric Tools, Lighting Equipment, Precision Tools, Hardware Canopies & Tarps, SOG Knives, Auto Accessories and Gardening Tools.
---
Visitor Profile
Visitors to the Fastener Fair come from industry sectors such as distribution, Resale, construction, automotive, aerospace, HVAC (Heating / Ventilation / Air/ Conditioning), energy and power generation, communication technology, metal products, furniture manufacturing, electronic and electrical goods, sanitary ware and plumbing, general engineering – light / heavy and installation.
---
ORGANISER(S)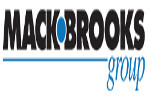 Mack Brooks Exhibitions Ltd.
Address :-Romeland House, Romeland Hill, Saint Albans – AL3 4ET (United Kingdom)
Phone : 44-1727-814400/814501
Upcoming Trade Shows In Automobile Category
Autosalon Bratislava 2018
Date :
24 April 2018 - 29 April 2018
Venue :
INCHEBA Exhibition and Convention Centre, Bratislava, Slovakia
Description :

Autosalon Bratislava 2018 is one of the most expansive leading trade fair for the Automobile Industry. This event will be held for six consecutive days in Bratislava, Slovakia. In his final year introduced a record 88 exhibition premieres and 41 automotive brands in the creative exposure, was accompanied by a spectacular show and visitors brought many positive experiences. The exhibition Motor Show is the most comprehensive showcase of cars sold in the Slovak market, but the public enjoying the exciting collector's items, which normally do not see on our roads.

View Details

Car Service 2018
Date :
24 April 2018 - 29 April 2018
Venue :
Bratislava Incheba Expo, Bratislava, Slovakia
Description :

The 24th Car Service 2018 is a prominent and an international event for cars, accessories and services. Car Service 2018 is going to be held for six continuous days from 24th to 29th April 2018 at Bratislava Incheba Expo, Bratislava, Slovakia. Exhibitors will get an unique platform and opportunity to showcase their products and services in front of a vast range of visitors which will help them to take their business to a new high. Many visitors will visit this event.

View Details

Boston RV & Camping Expo 2019
Date :
18 January 2019 - 21 January 2019
Venue :
Boston Convention And Exhibition Center, Boston, United States
Description :

Boston RV & Camping Expo 2019 is going to be held on January 11-14, 2019 at Boston Convention And Exhibition Center. This show features most recent models in recreational vehicles, fifth wheels, travel trailers, pop-up campers, outdoors supplies. The show is very good opportunity for visitors to get aware the latest technologies of vehicles.

View Details

Automechanics Latvia 2019
Date :
12 April 2019 - 14 April 2019
Venue :
Kipsala International Exhibition Centre, Riga, Latvia
Description :

Automechanics Latvia 2019 is Exhibition for Automotive Parts, Service Station Equipment and Accessories. The show will be held on 12-14 Apr 2019 in Riga, Latvia. It is covering full range of automotive products and services – from commercial vehicles, road transport, repair and service station equipment displayed in the professional area to the newest car models, motoring clubs and tuning stuff in the car enthusiasts area.

View Details

Automechanika Istanbul 2019
Date :
04 April 2019 - 07 April 2019
Venue :
Tuyap Fair Convention and Congress Center , Istanbul, Turkey
Description :

Automechanika Istanbul 2019 is an international automotive trade fair. Automechanika Istanbul 2018 is going to be held on 04-07 Apr 2019 at Tuyap Fair Convention and Congress Center, Istanbul. Automechanika Istanbul is one of the best exhibitions in Istanbul which brings together all relevant professionals from the automotive manufacturing, distribution and repair sectors in the region and it provides opportunities for small and middle enterprises to step up in the market. The dynamic Turkish automotive market requires good preparation and smooth entry conditions.

View Details

View More Automobile Trade Shows



Disclaimer :

The information furnished has been collected from varied sources, and hence, is subject to change. To confirm the show schedule kindly contact the show organiser.







Trade Shows where Tradeindia participated




Organisers of Trade Shows

» Subscribe Newsletter

| | |
| --- | --- |
| | Subscribe to newsletter and get updated with upcoming trade shows, trade fairs, exhibitions and trade events worldwide. |