Comprehensive directory of trade shows, trade fairs, events & exhibitions
---
Nautic - Salon Nautique International de Paris 2018

| | | | | |
| --- | --- | --- | --- | --- |
| Show Start Date : 08 December 2018 | | Show End Date : 16 December 2018 | Frequency : Annual | Open To : Trade Visitors |

| | | | | | |
| --- | --- | --- | --- | --- | --- |
| Venue Information : | Paris Expo Porte de Versailles | City : | Paris | Country : | France |
Event Profile
Nautic - Salon Nautique International de Paris 2018 is an International Boat Show. This event will be continuing for the duration of eight days in Paris, France. The boats arrive in Paris opened the festivities of this great annual event and the inauguration previews Nautic and the crossing of Paris in Stand Up Paddle, with a record number of participants, triggered a real enthusiasm for the Nautic statement was confirmed by a very strong attendance earlier this week. After the first weekend particularly lively, the announcement of Team France, numerous awards and presentations punctuated the second week until the weekend also busy in news. The exhibitors will get a unique scope for the business promotion in the global markets.
---
Exhibitor Product profile
More and more exhibitors of the show will exhibit their latest and advanced products and services such as Sailing & Tourism, sport and recreation, Motor Boating, boating, Sailing boats, sails, motor boats, fun-boards, canoes, kayaks, boating accessories and equipment, electronics, clothing, windsurfing and diving equipment, boat tourism, boat rental, boat services, Shipbuilding and repair, armament, electronics, energy, port equipment and off-shore, furnishings and accessories, communication and navigation systems and maritime logistics.
---
Visitor Profile
The show will invite visitors like professionals, manufacturers, builders, importers, resellers, retailers, key decision makers, potential customers and much more.
---
ORGANISER(S)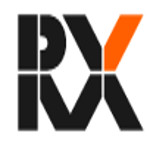 Reed Expositions France
Address :-52/54, quai de Dion-Bouton, CS 80001, Puteaux, cedex – 92806 (France)
Phone : 33-1-47565000/47565059/47565042/47562118
Upcoming Trade Shows In Sports & Entertainment Category
METS - Marine Equipment Trade Show 2018
Date :
13 November 2018 - 15 November 2018
Venue :
Amsterdam RAI Convention Centre, Amsterdam, Netherlands The
Description :

METS - Marine Equipment Trade Show 2018 is one of the largest and most prestigious shows on the marine leisure industry. The show will be held on 13-15 Nov 2018 in Amsterdam, Netherlands. It will provide you with an opportunity to meet new and existing customers actively looking for new suppliers, or looking to assess the current progress of existing projects.

View Details

Piscine Global 2018
Date :
13 November 2018 - 16 November 2018
Venue :
Eurexpo, Lyon, France
Description :

Piscine Global 2018 is an International Exhibition for Spas and Private Swimming Pools. This event will be held on four days in Lyon, France. It brings together manufacturers, leading innovations from the industry and their distributors/ retailers, pool and spa builders/ fitters, architects, landscape architects, specifiers, private and public authorities. With more than 600 exhibitors from 35 countries and 1167 brands represented, Piscine Global showcases the sector's most comprehensive offering to 18,000 visitors from 90 countries.

View Details

Mir Detstva 2018
Date :
25 September 2018 - 28 September 2018
Venue :
Expocentre Fairgrounds , Moscow, Russia
Description :

Mir Detstva 2018 is an International Exhibition for Goods and Services for Children and Teenagers. The show will be continuing for the duration of four days in Moscow, Russia. The exposition presents different feature areas such as Goods for Newborns and Infants; Goods for Pregnant Women and Mothers, Games, Toys, Hobbies Education and Development; Creative Activity and Design, Goods for School; Goods for Outdoor activities and Sports Goods and Everything for Parties, Events and Entertainment.

View Details

DEMA Show - Orlando 2019
Date :
13 November 2019 - 16 November 2019
Venue :
Orange County Convention Center, Orlando, United States
Description :

DEMA Show - Orlando 2019 is Diving Equipment and Marketing Association Trade Show. The show will be held on 13-16 Nov 2019 in Orlando, Florida, United States of America. This show helps in the development of the product field and presents a wide range of products and services in front of the large number of attendees who will be present at the show.

View Details

Light & Sound-Luzern 2018
Date :
07 October 2018 - 09 October 2018
Venue :
Messe Luzern, Luzern, Switzerland
Description :

Light & Sound-Luzern 2018 is Trade Fair for Event and Media Technology. This event will be continuing for the duration of three days in Luzern, Switzerland. More and more exhibitors will demonstrate their products, solutions and services for the entertainment and media technology as well as musical instruments. Professional experts advice to current technology for audio, stage and studio technicians, event planners and those interested in music draws from the fair.

View Details

View More Sports & Entertainment Trade Shows



Disclaimer :

The information furnished has been collected from varied sources, and hence, is subject to change. To confirm the show schedule kindly contact the show organiser.







Trade Shows where Tradeindia participated




Organisers of Trade Shows

» Subscribe Newsletter

| | |
| --- | --- |
| | Subscribe to newsletter and get updated with upcoming trade shows, trade fairs, exhibitions and trade events worldwide. |