Comprehensive directory of trade shows, trade fairs, events & exhibitions
---
Power-Days Salzburg 2019
| | | | | |
| --- | --- | --- | --- | --- |
| Show Start Date : 13 March 2019 | | Show End Date : 15 March 2019 | Frequency : Biennial | Open To : Trade Visitors |
| | | | | | |
| --- | --- | --- | --- | --- | --- |
| Venue Information : | Messezentrum Salzburg | City : | Salzburg | Country : | Austria |
Event Profile
The show is going to be held on 13-15 March 2019. Power-Days salzburg are information events for electrical and electronic installations, products and services, connecting you with your customers throughout Austria. This event is going to be held on 13-15 March 2019 at Messezentrum Salzburg, Salzburg, Austria. The Power-Days trade fair is a very big source for electricians for expand their business and talent. This event takes place every two years. Specialists get comprehensive information and consultation about the products and services of the exhibitors and are able to attend interesting side events.
---
Exhibitor Product profile
AXOLUTE - The Design Switch, ALPHA REX DY, Active Network Components, CLASSE 100 V12E, CLASSE 100 A12M, CCTV Set professional with 17 inch monitor, IT network infrastructure, EDP ​​network u. Server Cabinets, e-Net, Greenlee Speed ​​Punch, Energy Storage Systems, Klauke blue connection, Industrial Plugs and Sockets, KNX / DALI - Gateway Twin, Molded case circuit breakers 3VA, LIGHT AIR, MC Family, Ri4Power system 185mm, SFERA aluminum, Earthed plugs, VIDEO DOOR STATION CLASSE 300 V13E
---
Visitor Profile
Visitors are like electricians, energy supplying companies, wholesale electronics, electrics dealers, lighting design, safety technicians, double concession holders, planners, architects, developers, building owners, technical offices and administration of public utilities.
---
ORGANISER(S)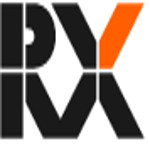 Reed Exhibitions Messe Wien
Address :-Postfach 277, Wien – 1021 (Austria)
Phone : 43-1-72720226/72720376/43-662-4477146
Upcoming Trade Shows In Consumer Electronics Category
China Import And Export Fair - Phase 1 2019
Date :
15 April 2019 - 19 April 2019
Venue :
China Import and Export Fair Pazhou Complex, Guangzhou, China
Description :

China Import And Export Fair - Phase 1 2019 is organized by CFTC - China Foreign Trade Centre. This event will take place in April at China Import and Export Fair Pazhou Complex, Guangzhou during 15-19 April 2019. China Import and Export Fair in China Import and Export Fair Pazhou Complex, Guangzhou has attracted large amount of exhibitors and visitors from all over the world and has become to be a must - attend trade show for professionals from all over the world. Now with the support from plenty exhibitors and visitors, China Import and Export Fair will become the most comprehensive trade show with the longest history, the highest level, the largest scale, the most complete in exhibit variety and the broadest distribution of overseas buyers and the greatest business turnover in China.

View Details

China Import And Export Fair - Phase 2 2019
Date :
23 April 2019 - 27 April 2019
Venue :
China Import & Export Fair Pazhou Complex, Guangzhou, China
Description :

China Import And Export Fair - Phase 2 2019 has been set up especially for international exhibitors since the much more session. It has been proven by the previous more sessions that the International Pavilion of Canton Fair has become the best trade platform for international enterprises to explore Chinese market.

View Details

China Import And Export Fair - Phase 3 2019
Date :
01 May 2019 - 05 May 2019
Venue :
China Import and Export Fair Pazhou Complex , Guangzhou, China
Description :

China Import And Export Fair - Phase 3 2019 display for professionals from all around the international. Now with the support from plenty exhibitors and visitors, China Import and Export Fair becomes the maximum complete alternate display with the longest history, the very best stage, the biggest scale, the most complete in showcase variety and the broadest distribution of remote places customers and the greatest business turnover in China.

View Details

Power-Days Salzburg 2019
Date :
13 March 2019 - 15 March 2019
Venue :
Messezentrum Salzburg, Salzburg, Austria
Description :

The show is going to be held on 13-15 March 2019. Power-Days salzburg are information events for electrical and electronic installations, products and services, connecting you with your customers throughout Austria. This event is going to be held on 13-15 March 2019 at Messezentrum Salzburg, Salzburg, Austria. The Power-Days trade fair is a very big source for electricians for expand their business and talent. This event takes place every two years. Specialists get comprehensive information and consultation about the products and services of the exhibitors and are able to attend interesting side events.

View Details

PBExpo 2019
Date :
13 March 2019 - 14 March 2019
Venue :
Fort Lauderdale Convention Center, Fort Lauderdale, United States
Description :

PBExpo 2019 will be held on 13-14 March 2019 in Fort Lauderdale, United States of America. Bringing together buyers and sellers in the aviation, aerospace and defense supply chain is the ultimate goal of PartsBase. In addition to providing efficient ecommerce solutions for buying and selling. Increase your companies exposure and bottom line. PartsBase advertising has paved the way for companies to be recognized as leaders in their industry with our online ads.

View Details

View More Consumer Electronics Trade Shows



Disclaimer :

The information furnished has been collected from varied sources, and hence, is subject to change. To confirm the show schedule kindly contact the show organiser.







Trade Shows where Tradeindia participated




Organisers of Trade Shows

» Subscribe Newsletter

| | |
| --- | --- |
| | Subscribe to newsletter and get updated with upcoming trade shows, trade fairs, exhibitions and trade events worldwide. |