Comprehensive directory of trade shows, trade fairs, events & exhibitions
---
Plastic Osaka 2019

| | | | | |
| --- | --- | --- | --- | --- |
| Show Start Date : 22 May 2019 | | Show End Date : 24 May 2019 | Frequency : Annual | Open To : Trade Visitors |

| | | | | | |
| --- | --- | --- | --- | --- | --- |
| Venue Information : | INTEX Osaka | City : | Osaka | Country : | Japan |
Event Profile
Plastic Osaka 2019 is the first highly functional plastic expo and the biggest trade show of the plastic industry in the country of Japan. The show will be held for three consecutive days in Osaka, Japan. It is a specialised exhibition for all kinds technology and equipment related to highly-functional plastic, such as Plastic Product, Highly-functional Resin, Composite, FRP Processing, Compounding Equipment. The exhibitors of the show will get a unique scope for the business promotion in the global markets.
---
Exhibitor Product profile
Profile of exhibit includes plastic raw materials, polymerizing equipment, processing equipment, components, moulds, secondary processing technologies, recycling technologies and test equipments, Lamination or Coating Agents, Fillers, Adhesion Materials, Compounding Materials, Resin Compounds, Colorant, Stabilizers, Antistatic Materials, Polymerizing Equipment, Kneading Machines, Air Compressors, Cooling Machines, Rolling Machines, Compounding Equipment, Mixers, Gauges, Extrudes, Granulating Machines, Injection Machines, Calendaring Equipment, Powder Molding Machines, Transfer Molding Machines, In mold Adhesion Technologies, Blow Molding Machines, Maturing Molding Machines, FRP Molding Machines, Composition Molding Technologies, Supply Systems, Cylinders or Barrels, Heaters, Hydraulic Equipment, Bulbs or Couplings, Screws, Branches, Filters, Molds, Mold Processing Machines, Hot Runners, Mold Lubricants, Mold Materials, Design Analyzers, Thermal Modulation Systems, Abrasive Compounds, Welding Technologies, Plate Processing Technologies, Cutting or Punching Technologies, Fastening Technologies, Surface Decorative Technologies, Surface Functionalist Technologies, Heat Processing Technologies, Plastic Recycling Machines, Reclaimed Resins, Mesh Pallets, Dehydrators, Discarded Plastic Crushers, Gauges, Screeners, Thermometers, Viscometers, Fatigue Testing Machines, Appearance Testers, Thickness Gauges, Jerk Testing Machines, Rigidometers and Microscopes.
---
Visitor Profile
Visitors like Automotive Parts Manufacturers, FPD, Manufacturers, Photovoltaic Manufacturers, Aircraft Manufacturers, Electronic Component Manufacturers, Smart phone Manufacturers, LED Manufacturers, Medical Instrument Manufacturers, Electronic Device Manufacturers and Highly-functional-plastic Processors.
---
ORGANISER(S)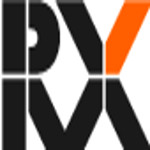 Reed Exhibitions Japan Ltd.
Address :-18F Shinjuku-Nomura Bldg., 1-26-2 Nishishinjuku, Shinjuku-ku, Tokyo – 163-0570 (Japan)
Phone : 81-3-33498501/33498502/33498519
Upcoming Trade Shows In Electronics & Electrical Supplies Category
Hace Hotel Expo 2018
Date :
15 October 2018 - 17 October 2018
Venue :
Cairo International Convention Center , Cairo, Egypt
Description :

HACE exhibition establishes itself as a leading market forum of Hotel Supplies and Catering Equipment, Bakery, Pastry and Ice Cream equipment, Furnishing Hotel equipment, Food and Beverage and Super Market equipment, and there are also competitions which take place in the exhibition like: Egypt Food & Beverage Cup, Bakery Tec. Culinary Challenge and Inter Food Culinary Challenge. HACE is held annually under the auspices of the ministry of tourism, on an area of 20000 square meters and more than 250 Egyptian and foreign companies participate in this Event.

View Details

Light & Sound-Luzern 2018
Date :
07 October 2018 - 09 October 2018
Venue :
Messe Luzern, Luzern, Switzerland
Description :

Light & Sound-Luzern 2018 is Trade Fair for Event and Media Technology. This event will be continuing for the duration of three days in Luzern, Switzerland. More and more exhibitors will demonstrate their products, solutions and services for the entertainment and media technology as well as musical instruments. Professional experts advice to current technology for audio, stage and studio technicians, event planners and those interested in music draws from the fair.

View Details

ABACE - Asian Business Aviation Conference & Exhibition 2019
Date :
16 April 2019 - 18 April 2019
Venue :
TBA, Shanghai, China
Description :

Asian Business Aviation is going to be held on 16-18 April 2019 at Shanghai, China. Business aviation is defined as the use of a general aviation airplane or helicopter for a business purpose. It is essential to tens of thousands of companies of all types and sizes that are trying to compete in a marketplace that demands speed, flexibility, efficiency and productivity. The vast majority of these companies – 85% – are small and mid-size businesses, many of which are based in dozens of markets where the airlines have reduced or eliminated service.

View Details

Avtodorexpo 2018
Date :
07 November 2018 - 09 November 2018
Venue :
ACCO International Exhibition Center, Kiev, Ukraine
Description :

Avtodorexpo 2018 is an International Forum on Projection, Building and Exploitation of Motor Roads. Avtodorexpo 2018 to be held on 07-09 Nov 2018. Ukraine is a powerful center that connects European and Asian logistics and transportation development opportunities. One of the Government's strategic directions is implementation of road sector development projects through public-private partnerships. Avtodorexpo 2018 will further the implementation of international experience, technical re-equipment of road enterprises, introduction of new technologies and research optimization.

View Details

Belektro 2018
Date :
06 November 2018 - 08 November 2018
Venue :
Messe Berlin, Berlin, Germany
Description :

Belektro 2018 is Specialist Electrical Engineering Fair. This event will be held on 06-08 Nov 2018 in Berlin, Germany. Electricity is the key element when it comes to building services engineering. Switches, connectors and other electrical products are essential to modern applications. Networking and energy efficiency are what make systems viable for the future. Customers are demanding lower operating costs, flexibility, adaptability and time-saving solutions. Pioneering trends and market opportunities lie in the upgrading and modernization of buildings with premium systems and services. The electrical industry is taking on a leadership role with versatile solutions and high-quality functional products designed to enhance convenience, safety and efficiency. The aim is to prepare for tomorrow's challenges today.

View Details

View More Electronics & Electrical Supplies Trade Shows



Disclaimer :

The information furnished has been collected from varied sources, and hence, is subject to change. To confirm the show schedule kindly contact the show organiser.







Trade Shows where Tradeindia participated




Organisers of Trade Shows

» Subscribe Newsletter

| | |
| --- | --- |
| | Subscribe to newsletter and get updated with upcoming trade shows, trade fairs, exhibitions and trade events worldwide. |