Comprehensive directory of trade shows, trade fairs, events & exhibitions
---
China Golf Show And PGA Merchandise Show 2018
| | | | | |
| --- | --- | --- | --- | --- |
| Show Start Date : 20 April 2018 | | Show End Date : 22 April 2018 | Frequency : Annual | Open To : Trade Visitors |
| | | | | | |
| --- | --- | --- | --- | --- | --- |
| Venue Information : | Shanghai Convention And Exhibition Center | City : | Shanghai | Country : | China |
Event Profile
China Golf Show And PGA Merchandise Show 2018 is one of the dedicated trading and sourcing event which is covering the entire supply chain in China which is endorsed by the China Golf Association, the PGA of America, the Golf Course Superintendents Association of America, the Golf Course Builders Association of America, the American Society of Golf Course Architects and other leading associations. The event keeps exhibitors ahead of their competition by offering them the cost-effective platform to showcase their latest products and services, get market updates, find new partners and meet buyers and trade professionals including general managers, assistant general managers, directors of golf, superintendents, PGA Professionals, retail buyers and facility owners. China Golf Show And PGA Merchandise Show 2016 is going to be held on 04-06 March 2016 at Shanghai Convention And Exhibition Center, Shanghai, China. The show will feature educational seminars organized by the PGA World Alliance, Gcsaa and Cmaa China, delivering the expertise of the game's leading associations.
---
Exhibitor Product profile
Exhibitor product profile are based on golf equipment, clubs shafts, grips balls, golf accessories, golf apparel, golf footwear, golf gloves, golf bags, golf course construction, golf construction maintenance, golf course architecture, golf course design, golf course equipment, fertilizers, chemicals, biological products, driving range equipments, golf technology, simulators teaching aids, gps systems, laser range finders, club facility management, travel and resort.
---
Visitor Profile
Visitors like golf course superintendents, PGA professionals, coaches, distributors and retailers, private club members, golf course executives, golf course GMS and assistant gms, turf superintendents and maintenance staff, real estate developers, golf b2bmedia and high - end b2c media.
---
ORGANISER(S)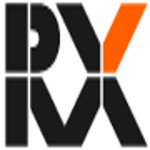 Reed Exhibitions China
Address :-15th Floor, Tower A, Ping An International Finance Center, No.1-3, Xinyuan South Road, Beijing – 100027 (China)
Phone : 86-10-59339080/59339308
Upcoming Trade Shows In Business Services Category
Aerospace & Defense Meetings Central Europe – Rzeszow 2019
Date :
14 May 2019 - 16 May 2019
Venue :
TBA, Rzeszow, Poland
Description :

Aerospace & Defense Meetings Central Europe – Rzeszow 2019 show will attract specialized and focused audiences who will have the opportunity to meet with industry professionals and key market regulators. It will provide you with an opportunity to meet new and existing customers actively looking for new business.

View Details

Fort Worth Home & Garden Show 2018
Date :
17 August 2018 - 19 August 2018
Venue :
Fort Worth Convention Center (FWCC), Fort Worth, United States
Description :

Fort Worth Home & Garden Show 2018 is the most auspicious trade fair for the Architectural Designing and Gardening Landscaping Services Industry. This event will be continuing for the duration of three days in Fort Worth, United States of America. The very best place to see, touch, try out and learn about products and services for your home and garden needs. Lots of visitors will participate to gain valuable experienced knowledge and innovative ideas to make advanced their business in the global network.

View Details

Euro Expo Troms 2018
Date :
24 October 2018 - 25 October 2018
Venue :
TBA, Troms, Norway
Description :

Euro Expo Troms 2018 is one the most popular industrial fair. Euro Expo Troms 2018 to be held on 24-25 Oct 2018 in Troms, Norway. To accomplish this, we are building the regional Industry Trade Shows close to your clientele. The visiting companies just need to put a few hours to be able to meet you at EURO EXPO's Industrial Fair. The fair offers visitors a superb opportunity to find out more about the status of technology in this dynamic industry and to directly establish contacts with potential partners.

View Details

Estero Fine Art Show - Fort Myers 2018
Date :
17 November 2018 - 18 November 2018
Venue :
Gulf Coast Town Center, Fort Myers, United States
Description :

Estero Fine Art Show - Fort Myers 2018 is one of the biggest show which is related to fine art industry. This event will be continuing for the duration of two days in Fort Myers, Florida, United State Of America. This event is a high quality, juried fine art and fine craft show with world-renowned and top-notch local artists. All forms of disciplines are for sale including paintings, sculpture, clay, glass, fiber, wood, photography, jewelry and more. All work is original and personally handmade by the artist in the show. There is something for everyone. The event is open Saturday and Sunday, from 10am-5pm daily.

View Details

Annual Dallas Home & Garden Show 2018
Date :
07 September 2018 - 09 September 2018
Venue :
Dallas Market Center, Dallas, United States
Description :

Annual Dallas Home & Garden Show 2018 is going to be held for a period of three days in Dallas, United States of America. It is one of the most prestigious show for the Architectural Designing and Gardening Landscaping Services Industry. At the show, you will get a unique chance to display their most recent products and new developments in the show and increase and expand their business in all around the world.

View Details

View More Business Services Trade Shows



Disclaimer :

The information furnished has been collected from varied sources, and hence, is subject to change. To confirm the show schedule kindly contact the show organiser.







Trade Shows where Tradeindia participated




Organisers of Trade Shows

» Subscribe Newsletter

| | |
| --- | --- |
| | Subscribe to newsletter and get updated with upcoming trade shows, trade fairs, exhibitions and trade events worldwide. |