Comprehensive directory of trade shows, trade fairs, events & exhibitions
---
Office Disaster Prevention Expo 2019

| | | | | |
| --- | --- | --- | --- | --- |
| Show Start Date : 29 May 2019 | | Show End Date : 31 May 2019 | Frequency : Annual | Open To : Trade Visitors |

| | | | | | |
| --- | --- | --- | --- | --- | --- |
| Venue Information : | Tokyo Big Sight | City : | Tokyo | Country : | Japan |
Event Profile
Office Disaster Prevention Expo 2019 is a special trade fair which deals exclusively with the management of crises. This event will be held for three consecutive days in Tokyo, Japan. It showcases a wide variety of disaster countermeasures from stockpile and anti disaster products to IT solutions for disaster management. Meetings and discussions are held on site between the exhibitors and a number of visitors from general affairs and office management sectors of business and public entities all across the country.
---
Exhibitor Product profile
Profile of exhibit includes anti-earthquake measures, Seismic isolation system, Seismic reinforcement bracket, Matt seismic, Seismic Frame, shatterproof glass, Disaster Management System Services, Earthquake Early Warning System, Safety Confirmation Service, Home support services, Comprehensive disaster prevention system, Weather information service, Geographic Information Systems, Fire dispatch system, Earthquake insurance and consulting.
---
Visitor Profile
Visitors like executives of General Affairs Dept, Administration Dept, Administrator of Disaster Prevention, Building Management Companies. Architect Offices, General Constructors, Governmental and Public Offices.
---
ORGANISER(S)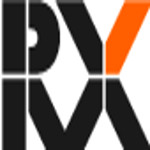 Reed Exhibitions Japan Ltd.
Address :-18F Shinjuku-Nomura Bldg., 1-26-2 Nishishinjuku, Shinjuku-ku, Tokyo – 163-0570 (Japan)
Phone : 81-3-33498501/33498502/33498519
Upcoming Trade Shows In Business Services Category
Hace Hotel Expo 2019
Date :
30 October 2019 - 02 November 2019
Venue :
Cairo International Convention Center , Cairo, Egypt
Description :

HACE exhibition establishes itself as a leading market forum of Hotel Supplies and Catering Equipment, Bakery, Pastry and Ice Cream equipment, Furnishing Hotel equipment, Food and Beverage and Super Market equipment, and there are also competitions which take place in the exhibition like: Egypt Food & Beverage Cup, Bakery Tec. Culinary Challenge and Inter Food Culinary Challenge. HACE is held annually under the auspices of the ministry of tourism, on an area of 20000 square meters and more than 250 Egyptian and foreign companies participate in this Event.

View Details

WTM - World Travel Market - Africa 2020
Date :
06 April 2020 - 08 April 2020
Venue :
Cape Town International Convention Center, Cape Town, South Africa
Description :

WTM - World Travel Market - Africa 2020 is travel market exhibition. The show will be continuing for the duration of three days in Cape town, South Africa. It will bring the world to Africa and promote Africa to the world. It will utilize all the knowledge, expertise and experience of RTE and WTM to ensure that all those important to the African travel industry are represented at the show.

View Details

ProcessTeknik 2020
Date :
06 October 2020 - 08 October 2020
Venue :
Svenska Massan, Gothenburg, Sweden
Description :

ProcessTeknik 2020 is Process Technology Exhibition. The show will be held on 06-08 Oct 2020 in Gothenburg, Sweden. At the show, you will get a novel probability to show their most up-to-date merchandise and new developments ahead of wide selection of attendees in the show. The show will give associate auspicious opportunities for the related industries to debate concerning new trends and latest innovation within the trade.

View Details

Avtodorexpo 2019
Date :
06 November 2019 - 08 November 2019
Venue :
ACCO International Exhibition Center, Kiev, Ukraine
Description :

Avtodorexpo 2019 is an International Forum on Projection, Building and Exploitation of Motor Roads. Avtodorexpo 2019 to be held on 06-08 Nov 2019. Ukraine is a powerful center that connects European and Asian logistics and transportation development opportunities. One of the Government's strategic directions is implementation of road sector development projects through public-private partnerships. Avtodorexpo 2018 will further the implementation of international experience, technical re-equipment of road enterprises, introduction of new technologies and research optimization.

View Details

Belektro 2020
Date :
03 November 2020 - 05 November 2020
Venue :
Messe Berlin, Berlin, Germany
Description :

Belektro 2020 is Specialist Electrical Engineering Fair. This event will be held on 03-05 Nov 2020 in Berlin, Germany. Electricity is the key element when it comes to building services engineering. Switches, connectors and other electrical products are essential to modern applications. Networking and energy efficiency are what make systems viable for the future. Customers are demanding lower operating costs, flexibility, adaptability and time-saving solutions. Pioneering trends and market opportunities lie in the upgrading and modernization of buildings with premium systems and services. The electrical industry is taking on a leadership role with versatile solutions and high-quality functional products designed to enhance convenience, safety and efficiency. The aim is to prepare for tomorrow's challenges today.

View Details

View More Business Services Trade Shows



Disclaimer :

The information furnished has been collected from varied sources, and hence, is subject to change. To confirm the show schedule kindly contact the show organiser.







Trade Shows where Tradeindia participated




Organisers of Trade Shows

» Subscribe Newsletter

| | |
| --- | --- |
| | Subscribe to newsletter and get updated with upcoming trade shows, trade fairs, exhibitions and trade events worldwide. |