Comprehensive directory of trade shows, trade fairs, events & exhibitions
---
METALEX Vietnam 2019

| | | | | |
| --- | --- | --- | --- | --- |
| Show Start Date : 10 October 2019 | | Show End Date : 12 October 2019 | Frequency : Annual | Open To : Trade Visitors |

| | | | | | |
| --- | --- | --- | --- | --- | --- |
| Venue Information : | SECC - Saigon Exhibition and Convention Center | City : | Ho Chi Minh City | Country : | Vietnam |
Event Profile
The 13th Edition of Vietnam's International Exhibition on Machine Tools & Metalworking Solutions for Production Upgrade. This show will draw specifically and focused on collecting who could have the chance to fulfill with big business authorities and key commercial center controllers. It will enable you to meet new and existing clients usefully seeking after down new providers.
---
Exhibitor Product profile
Machine Tools and Machining Centers, EDM Machine, Sheet Metalworking, Welding Technology, Factory Automation, Pump & Valve, Material Handling, Mould & Die, Foundry, Wire, Tube, Cable Technology, Metrology/ Control Measurement, Tools and Tooling, Surface Treatment, Fluid Power.
---
Visitor Profile
Government Procurement Center, Training Center, Army Maintenance Center, Metal Components & Products Manufacturing, Manufacturing and Processing, Electrical, Electronics Manufacturing, Automotive, Parts Manufacturing, Motor & Vehicles, Transport, Storage & Handling, Ship Building & Marine Engineering, Parts & Bearing, IT & Telecommunications, Building & Construction, Petroleum & Petrochemical, Rubber & Plastics Products Manufacturing, Material Testing & Inspection, Engineering, Contracting Manufacturing & Turnkey Projects, Tool, Mold & Die, Oil & Gas, and Furniture.
---
ORGANISER(S)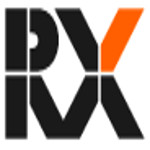 Reed Tradex Company
| | |
| --- | --- |
| Show Project Manager(s) | Ms. Kasinee Phantteeranurak |
Address :-32nd Floor, Sathorn Nakorn Tower, 100/68-69 North Sathon Road, Silom, Bangrak, Bangkok – 10500 (Thailand)
Phone : 66-2-6867222
Upcoming Trade Shows In Business Services Category
Ecological Office & Ecological Factory Expo 2019
Date :
29 May 2019 - 31 May 2019
Venue :
Tokyo Big Sight, Tokyo, Japan
Description :

Ecological Office & Ecological Factory Expo 2019 is a professional exhibition of energy-saving and power-saving measures. All energy-saving products of office buildings and factories for exhibitors under one roof. Person of affairs, facilities management and the environment of the company with the challenge from across the country attended, active negotiations such as the introduction of consultation and comparison of products and exhibitors will be held. It will be a place of great sales expansion and new business development, please also exhibited at your company by all means.

View Details

HR Expo 2019
Date :
29 May 2019 - 31 May 2019
Venue :
Tokyo Big Sight, Tokyo, Japan
Description :

HR Expo 2019 is going to be held on 29-31 May 2019 at Tokyo Big Sight, Japan. HR Expo is one of the biggest events which gathers all products and services for supporting Human Resources Management. It is a negotiation expert exhibition of organizational activation and human resources development. All products and services to help business personnel exhibitors under one roof. Person of the Human Resources and General Affairs Department, a business owner with a challenge from across the country attended, active negotiations such as the introduction of consultation and comparison of products and exhibitors will be held. It will be prove a great place for the person who wants to develop their business.

View Details

OSEC - Office Security Expo Tokyo 2019
Date :
29 May 2019 - 31 May 2019
Venue :
Tokyo Big Sight, Tokyo, Japan
Description :

OSEC - Office Security Expo Tokyo 2019 is the exhibition specialized in physical security in an office. This event will be continuing for the duration of three days in Tokyo, Japan. It is a professional exhibition of crime and security measures. Any security products and services of office building and factories for exhibitors under one roof. Person of affairs, facilities management and information systems of the company with the challenge from across the country attended, active negotiations such as the introduction of consultation and comparison of products and exhibitors will be held. It will be a place of great sales expansion and new business development, please also exhibited at your company by all means.

View Details

Office Disaster Prevention Expo 2019
Date :
29 May 2019 - 31 May 2019
Venue :
Tokyo Big Sight, Tokyo, Japan
Description :

Office Disaster Prevention Expo 2019 is a special trade fair which deals exclusively with the management of crises. This event will be held for three consecutive days in Tokyo, Japan. It showcases a wide variety of disaster countermeasures from stockpile and anti disaster products to IT solutions for disaster management. Meetings and discussions are held on site between the exhibitors and a number of visitors from general affairs and office management sectors of business and public entities all across the country.

View Details

Accounting And Financial Expo 2019
Date :
29 May 2019 - 31 May 2019
Venue :
Tokyo Big Sight, Tokyo, Japan
Description :

Accounting And Financial Expo 2019 is going to be held from 29-31 May 2019. Exhibited all together, awaiting the persons in charge of accounting department and finance department visitors It is the only professional exhibition in Japan. Business talks such as introduction of products related to accounting and finance, negotiations such as subject consultation will be actively held within the hall.

View Details

View More Business Services Trade Shows



Disclaimer :

The information furnished has been collected from varied sources, and hence, is subject to change. To confirm the show schedule kindly contact the show organiser.







Trade Shows where Tradeindia participated




Organisers of Trade Shows

» Subscribe Newsletter

| | |
| --- | --- |
| | Subscribe to newsletter and get updated with upcoming trade shows, trade fairs, exhibitions and trade events worldwide. |