Comprehensive directory of trade shows, trade fairs, events & exhibitions
---
Manufacturing Expo 2018

| | | | | |
| --- | --- | --- | --- | --- |
| Show Start Date : 20 June 2018 | | Show End Date : 23 June 2018 | Frequency : Annual | Open To : Trade Visitors |

| | | | | | |
| --- | --- | --- | --- | --- | --- |
| Venue Information : | Bangkok International Trade & Exhibition Centre (BITEC) | City : | Bangkok | Country : | Thailand |
Event Profile
Manufacturing Expo 2018 is the ASEAN's Leading Machinery and Technology Event for Manufacturing and Supporting Industries. This show will draw specially and focused accumulating who can have the chance to satisfy with enterprise masters and key market controllers. It will allow you to meet new and present customers correctly chasing down new vendors.
---
Exhibitor Product profile
Business Prosperity can be designed right from the product design stage to the delivery process. A carefully through-out and well-planned design for manufacturability, state-of-the-art manufacturing innovations and solutions, and cutting-edge know-how can help electronic parts manufacturing step up their competitive edge and growth. At NEPCON Thailand 2017, over 10,000 ASEAN manufacturers will meet 350 brands of technology providers from 22 countries who will show them how to reduce production cost and time in manufacturing process, enhance their product value and more. Come design your own success at ASEAN's #1 event for electronics manufacturing by meeting quality buyers from across the region, reserve your exhibit space, today.
---
Visitor Profile
Visitors like Managing Directors, Owners, Entrepreneurs, OEM sub-contractors, Design Engineers, Purchasing, Production, Plant managers, Co-operate Managers, Sales and Marketing Executives, R & D Engineers, Technical Supervisors, Subcontractors are the main targets on this show.
---
ORGANISER(S)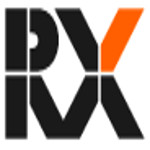 Reed Tradex Company
| | |
| --- | --- |
| Show Project Manager(s) | Mr. Duangdej Yuaikwarmdee |
Address :-32nd Floor, Sathorn Nakorn Tower, 100/68-69 North Sathon Road, Silom, Bangrak, Bangkok – 10500 (Thailand)
Phone : 66-2-6867222
Upcoming Trade Shows In Automobile Category
Boston RV & Camping Expo 2019
Date :
18 January 2019 - 21 January 2019
Venue :
Boston Convention And Exhibition Center, Boston, United States
Description :

Boston RV & Camping Expo 2019 is going to be held on January 11-14, 2019 at Boston Convention And Exhibition Center. This show features most recent models in recreational vehicles, fifth wheels, travel trailers, pop-up campers, outdoors supplies. The show is very good opportunity for visitors to get aware the latest technologies of vehicles.

View Details

Automechanics Latvia 2019
Date :
12 April 2019 - 14 April 2019
Venue :
Kipsala International Exhibition Centre, Riga, Latvia
Description :

Automechanics Latvia 2019 is Exhibition for Automotive Parts, Service Station Equipment and Accessories. The show will be held on 12-14 Apr 2019 in Riga, Latvia. It is covering full range of automotive products and services – from commercial vehicles, road transport, repair and service station equipment displayed in the professional area to the newest car models, motoring clubs and tuning stuff in the car enthusiasts area.

View Details

Automechanika Istanbul 2019
Date :
04 April 2019 - 07 April 2019
Venue :
Tuyap Fair Convention and Congress Center , Istanbul, Turkey
Description :

Automechanika Istanbul 2019 is an international automotive trade fair. Automechanika Istanbul 2018 is going to be held on 04-07 Apr 2019 at Tuyap Fair Convention and Congress Center, Istanbul. Automechanika Istanbul is one of the best exhibitions in Istanbul which brings together all relevant professionals from the automotive manufacturing, distribution and repair sectors in the region and it provides opportunities for small and middle enterprises to step up in the market. The dynamic Turkish automotive market requires good preparation and smooth entry conditions.

View Details

Motorclassica 2018
Date :
12 October 2018 - 14 October 2018
Venue :
Royal Exhibition Building , Melbourne, Australia
Description :

Motorclassica 2018 is the most prestigious international classic, vintage and veteran car event. The show will be held on 12-14 Oct 2018 in Melbourne, Australia. It has become Australasia's premier event for the classic, vintage and veteran motoring movement, attracting the most beautiful and prestigious classic cars from collections around Australia and the World. Admired by more than 21,000 affluent and discerning enthusiasts, Motorclassica, held at the iconic Royal Exhibition Building, Melbourne, incorporates a number of events into one three-day celebration of classic motoring.

View Details

Automotex Kenya 2018
Date :
13 July 2018 - 15 July 2018
Venue :
Sarit Expo Centre , Nairobi, Kenya
Description :

Automotex Kenya 2018 gives a unique possibility to enlarge your brand in one of the maximum amazing business locations in Africa. The Kenya is the Hub of East Africa and ability marketplace for the Automotive segment. Hence this is a first-rate opportunity to show off your products to the enormous target market who may be journeying the display.

View Details

View More Automobile Trade Shows



Disclaimer :

The information furnished has been collected from varied sources, and hence, is subject to change. To confirm the show schedule kindly contact the show organiser.







Trade Shows where Tradeindia participated




Organisers of Trade Shows

» Subscribe Newsletter

| | |
| --- | --- |
| | Subscribe to newsletter and get updated with upcoming trade shows, trade fairs, exhibitions and trade events worldwide. |