Comprehensive directory of trade shows, trade fairs, events & exhibitions
---
Manufacturing Expo 2018

| | | | | |
| --- | --- | --- | --- | --- |
| Show Start Date : 20 June 2018 | | Show End Date : 23 June 2018 | Frequency : Annual | Open To : Trade Visitors And General Public |

| | | | | | |
| --- | --- | --- | --- | --- | --- |
| Venue Information : | Bangkok International Trade & Exhibition Centre (BITEC) | City : | Bangkok | Country : | Thailand |
Event Profile
Manufacturing Expo 2018 is the Thailand's Most Comprehensive Event for Auto-parts Manufacturing Technologies, Consisting of 3 International Exhibitions. The show will be held on 20-23 June 2018 in Bangkok, Thailand. "Manufacturing Expo 2018" will be a central platform for industrialists from across ASEAN to discover endless possibilities for boosting industrial growth. The bright and sustainable future would follow smart use of advanced technologies and machinery for manufacturing molds, dies, plastics, automotive parts and assembly technologies.
---
Exhibitor Product profile
Business Prosperity can be designed right from the product design stage to the delivery process. A carefully through-out and well-planned design for manufacturability, state-of-the-art manufacturing innovations and solutions, and cutting-edge know-how can help electronic parts manufacturing step up their competitive edge and growth. At NEPCON Thailand 2017, over 10,000 ASEAN manufacturers will meet 350 brands of technology providers from 22 countries who will show them how to reduce production cost and time in manufacturing process, enhance their product value and more. Come design your own success at ASEAN's #1 event for electronics manufacturing by meeting quality buyers from across the region, reserve your exhibit space, today.
---
Visitor Profile
Visitors like Managing Directors, Owners, Entrepreneurs, OEM sub-contractors, Design Engineers, Purchasing, Production, Plant managers, Co-operate Managers, Sales and Marketing Executives, R & D Engineers, Technical Supervisors, Subcontractors are the main targets on this show.
---
ORGANISER(S)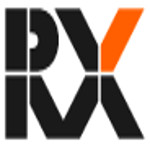 Reed Tradex Company
| | |
| --- | --- |
| Show Project Manager(s) | Mr. Natkon Woraputthiranmus |
Address :-32nd Floor, Sathorn Nakorn Tower, 100/68-69 North Sathon Road, Silom, Bangrak, Bangkok – 10500 (Thailand)
Phone : 66--26867299/26867222/26867378
Upcoming Trade Shows In Automobile Category
Mode Heim Handwerk 2017
Date :
11 November 2017 - 19 November 2017
Venue :
Messe Essen, Essen, Germany
Description :

Mode Heim Handwerk 2017 is The Big Consumer Fair for the Whole Family. The show will be continuing for the duration of nine days in Essen, Germany. The show will attract more and more exhibitors as well visitors to participate and direct connect and interact with one other on the most recent market and lucrative business opportunities in the respective field and explore and expand their business in the global market.

View Details

Indo Defence 2018
Date :
07 November 2018 - 10 November 2018
Venue :
Jakarta International Expo (JIExpo) , Jakarta, Indonesia
Description :

Indo Defence 2018 is Indonesia's Tri-Service Defense Event. Indo Defence 2016 to be held on 07-10 Nov 2018 at Jakarta International Expo (JIExpo), Jakarta, Indonesia. Hosted by Ministry of Defence, INDO DEFENCE 2016 Expo & Forum is recognized by the industry as the indispensable place to be, to learn, to network and to do business. You are invited to join over 20,000 delegates and trade visitors to the Indonesia's No.1 International Defence Industry event of the year.

View Details

Modellbau Schleswig-Holstein 2018
Date :
03 March 2018 - 04 March 2018
Venue :
TBA, Schleswig, Germany
Description :

Modellbau Schleswig-Holstein 2018 will be taken place during 03-04 March 2018. The model shows total model trains from various European countries to track the most popular sizes and is compatible with the huge trade area popular audience fair. Beautifully decorated in exhibition facilities allows the visitor the full range of these models, and marvel.

View Details

EcoPro 2017
Date :
07 December 2017 - 09 December 2017
Venue :
Tokyo Big Sight, Tokyo, Japan
Description :

EcoPro 2017 will be held on07-09 Dec 2017 in Tokyo, Japan. It features environmental technologies and environmentally-friendly products and services. It is known as one of the largest scale exhibitions in Japan in terms of the total exhibition space and the number of visitors. Exhibitors include a number of both well-established and emerging companies in manufacturing and retail industries in Japan. Moreover, the exhibition is participated in by academic and research institutes, administrative organs, NPOs and NGOs. It is a unique opportunity to efficiently gather information on innovations in the area of environment.

View Details

ABACE - Asian Business Aviation Conference & Exhibition 2018
Date :
17 April 2018 - 19 April 2018
Venue :
TBA, Shanghai, China
Description :

ABACE - Asian Business Aviation Conference & Exhibition 2018 is going to be held on 17-19 April 2018 at Shanghai, China. Business aviation is defined as the use of a general aviation airplane or helicopter for a business purpose. It is essential to tens of thousands of companies of all types and sizes that are trying to compete in a marketplace that demands speed, flexibility, efficiency and productivity. The vast majority of these companies – 85% – are small and mid-size businesses, many of which are based in dozens of markets where the airlines have reduced or eliminated service.

View Details

View More Automobile Trade Shows



Disclaimer :

The information furnished has been collected from varied sources, and hence, is subject to change. To confirm the show schedule kindly contact the show organiser.







Trade Shows where Tradeindia participated




Organisers of Trade Shows

» Subscribe Newsletter

| | |
| --- | --- |
| | Subscribe to newsletter and get updated with upcoming trade shows, trade fairs, exhibitions and trade events worldwide. |