Comprehensive directory of trade shows, trade fairs, events & exhibitions
---
Magnesium China 2019

| | | | | |
| --- | --- | --- | --- | --- |
| Show Start Date : 10 July 2019 | | Show End Date : 12 July 2019 | Frequency : Annual | Open To : Trade Visitors |

| | | | | | |
| --- | --- | --- | --- | --- | --- |
| Venue Information : | SNIEC - Shanghai New International Expo Centre | City : | Shanghai | Country : | China |
Event Profile
Magnesium China 2019 is Trade Fair for the Magnesium Industry. Magnesium China 2018 to be held on 10-12 July 2019. Magnesium China - the preferred promotion and networking platform for the magnesium industry in China, connecting the magnesium processing and application sectors in China and Asia. Magnesium China is committed to offering a business opportunities for global magnesium smelting and processing enterprises and related equipment and technology providers to network with metal processing manufacturers, industrial distributors and application enterprises home and abroad.
---
Exhibitor Product profile
Exhibitors product profile based on Magnesium raw materials, magnesium powder, granule, ingot, Magnesium alloys, magnesium anode, magnesium extrusions, hollow tube, solid bar, magnesium plate, Magnesium alloy auto parts and shell of electronic products, magnesium Plant, magnesium machinery, magnesium accessories, magnesium equipment and magnesium supplies for smelting, melting and Magnesium alloys extrusion, die-casting and rolling.
---
Visitor Profile
Visitors are coming from various parts of countries to attend this show and visitors like Decision Makers, Engineers, R&D Managers & Technicians.
---
ORGANISER(S)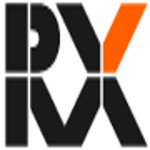 Reed Exhibitions China
Address :-15th Floor, Tower A, Ping An International Finance Center, No.1-3, Xinyuan South Road, Beijing – 100027 (China)
Phone : 86-10-59339080/59339308
Upcoming Trade Shows In Mineral & Metals Category
China (Guangzhou) International Exhibition for Steel Construction & Metal Building Materials 2019
Date :
15 May 2019 - 17 May 2019
Venue :
Poly World Trade Expo Center(PWTC), Guangzhou, China
Description :

Steel Build - China (Guangzhou) International Exhibition for Steel Construction & Metal Building Materials 2019 enable you to witness the world's advanced technology of steel structure in different fields of architecture. China (Guangzhou) International Exhibition for Steel Construction & Metal Building Materials 2019 to be held on 15-17 May 2019. The show is a perfect platform for the end users, professionals and experts related with the field to experience the new developments and opportunities presented at the show.

View Details

T-Gold Vicenza 2019
Date :
18 January 2019 - 23 January 2019
Venue :
Fiera di Vicenza, Vicenza, Italy
Description :

T-Gold Vicenza 2019 is the international Jewelry & Gems Manufacturing Equipment exhibition. The show will be held on 18-23 Jan 2019 in Vicenza, Italy. This show helps in the development of the product field and presents a wide range of products and services in front of the large number of attendees who will be present at the show.

View Details

MAKTEK Eurasia 2020
Date :
29 September 2020 - 04 October 2020
Venue :
Tuyap Fair Convention and Congress Center, Istanbul, Turkey
Description :

MAKTEK Eurasia 2020 will be one of the best viable set ups to trade in heavy machinery, welding, metal processing technologies and quality control equipments. MAKTEK Eurasia to be held on 29th Sept To 04th Oct 2020. The fair will be a significant stage in the development of the coordination and innovative collaborations between these strategic sectors.

View Details

AMTS - Shanghai International Automotive Manufacturing Technology & Materials Show 2019
Date :
03 July 2019 - 06 July 2019
Venue :
Shanghai New International Expo Center, Shanghai, China
Description :

AMTS - Shanghai International Automotive Manufacturing Technology & Materials Show 2019 is one of the biggest International Automotive Manufacturing Technology and Material Show. The show to be held on 03-06 July 2019 at Shanghai New International Expo Center, Shanghai, China. The company always devotes itself to playing a role as bridge and bond in promoting the exchange of trade, science and technology communication home and abroad. The best platform where all automotive materials and manufacturing company are going to participate in the one of the greatest and best event in the china. The event where ever exhibitor sharing their ideas and development of the field in automobile industry.

View Details

AAHAR 2019
Date :
12 March 2019 - 16 March 2019
Venue :
Pragati Maidan, New Delhi, India
Description :

The 35th Aahar International Food & Hospitality Fair 2019 seeks to offer a platform for facilitating growth and modernization in the processed food and hospitality sector. AAHAR 2019 to be held on 12-16 March 2019. It will provide you with an unrivalled opportunity to generate new business leads and get close to your customers with an effective and efficient way of successfully marketing to this dynamic growing market.

View Details

View More Mineral & Metals Trade Shows



Disclaimer :

The information furnished has been collected from varied sources, and hence, is subject to change. To confirm the show schedule kindly contact the show organiser.







Trade Shows where Tradeindia participated




Organisers of Trade Shows

» Subscribe Newsletter

| | |
| --- | --- |
| | Subscribe to newsletter and get updated with upcoming trade shows, trade fairs, exhibitions and trade events worldwide. |